It's a great honor to be invited to be part of Shangri-la Edsa Manila's Wine and Art Series.
In my very first photo exhibit, we will showcase the most distinctive and captivating images that I've shot from all over the world.
Everyone is invited on February 20 for the exhibit opening. Please read the poster below for more details.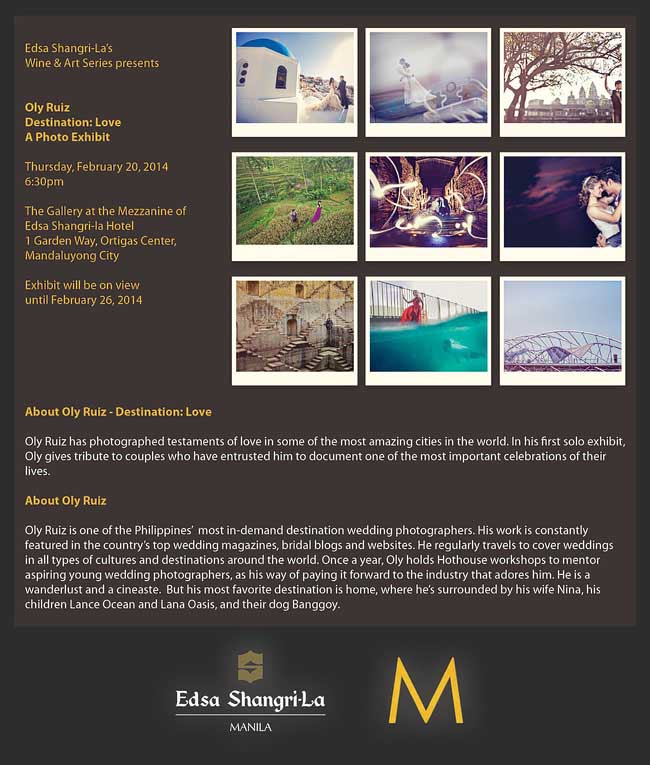 [/vc_column_text][/vc_column][/vc_row]