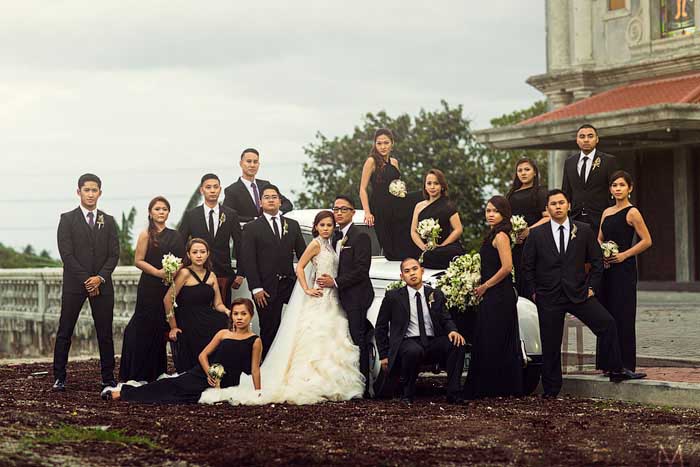 A feature on a wedding held in Lipa, Batangas is in store for all of us today. It's nostalgic because the very first wedding I took part in was held here in this very same city – almost 8 years ago and as a volunteer shooter. Time flew fast and the wild ride I'm currently in has brought me back to photograph one of the loveliest weddings we have this year. Aina and Dino's wedding was elaborately prepared and exceptionally thought through. It has the all the elements that, not only shares the love of the couple, but also allows everyone to have a part in it too. One of the best parts (of the many great parts) of the wedding is definitely the food. Aina and her family are owners of a renown catering company and everyone was treated to a culinary delight.
I could go on and tell you more about Aina and Dino but I found a nice little card in one of the reception tables that already tells interesting tidbits about them.
– They love to watch action movies.
– They never fail to tell each other "I miss you" every single day.
– They were in a long distance relationship for 5 years. In that 5 years, the longest they did not see each other was 1 year and 8 months.
– Their mobile numbers both end with 3214 – their anniversary.
– They always sit bride each other when they eat and never across.
– Both of them are their first and last love.
Fascinating aren't they? Enjoy the photos.
Supplier Line-up:
Gown: Veluz
Make-up: Eddie Bruan
Coordination: Banquets 'n Blooms by June Abesamis
Videography: Bob Nicolas
Florist: Floral Details (entourage) and The Contemporary Florals (church and reception)
Caterer: VS&F Classic Food International
Emcee: Loanne Macapagal