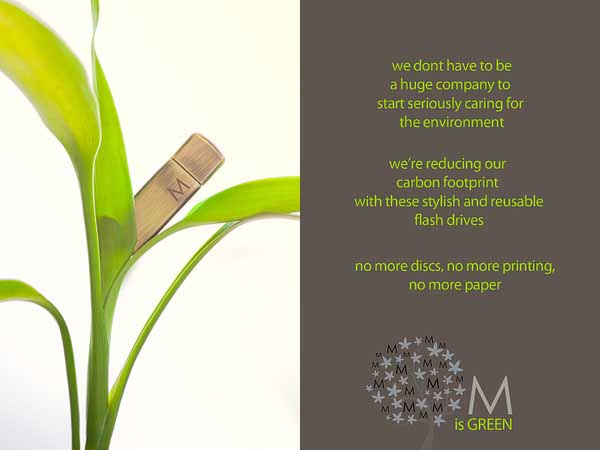 May 9, 2012
As we continue to improve our products and the way we do business unlike anything the wedding industry has seen before, we thought we'd consider extending the utmost care we give our couples to the environment as well. It's not easy and it's not cheap but this is a start. We're launching these stylish but [...]
2 Comments
As we continue to improve our products and the way we do business unlike anything the wedding industry has seen before, we thought we'd consider extending the utmost care we give our couples to the environment as well.
It's not easy and it's not cheap but this is a start. We're launching these stylish but reusable and recyclable flash drives will replace the wasteful and unreliable discs that we currently use to store all the photos that we deliver. Aside from the plastic glass and paper and ink that will be saved, the smaller product will mean smaller packaging and less carbon footprint for delivery as well.
We'll continue to find new and better ways to keep Metrophoto green. Right now we are finding out how we can use a more sustainable type of paper for our prints and album. And in the near future maybe we can all operate on hybrid cars and even use sustainable energy in the office.
We welcome more information and suggestions from everyone to help keep the earth green :)