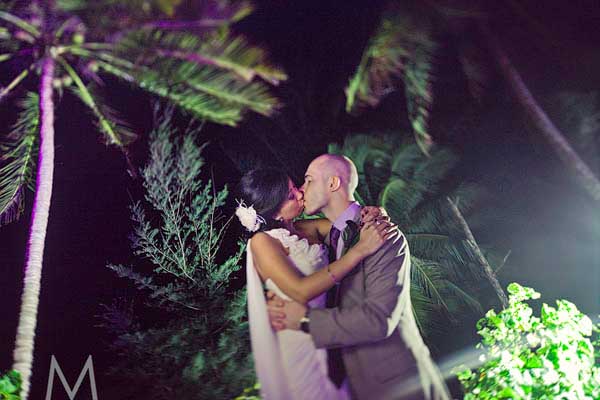 August 20, 2012
Typically, rain, be it in weddings or engagement sessions is a good topic to discuss or write about because of it's unusual nature. It's a somehow rare phenomenon that makes it interesting to write about. But recently, I've noticed that more and more of my posts tend to have that rainy or drenched story to [...]
1 Comments
Typically, rain, be it in weddings or engagement sessions is a good topic to discuss or write about because of it's unusual nature. It's a somehow rare phenomenon that makes it interesting to write about. But recently, I've noticed that more and more of my posts tend to have that rainy or drenched story to it. And not just here in the blog but in facebook, twitter, and instragram as well. It just seems to me that having rain now in a shoot has become stupidly clear as having sunshine that in writing about it, one would look like writing about how sunny it was – and wouldn't that just seem too boring?
So, by putting that sort of disclaimer up there, I now usher into the real topic of today's feature. Yes, the rain-doused wedding of Trond and Leigh in no less than Phuket, Thailand. I couldn't express enough how excited I was to be able to shoot a destination wedding in Phuket. I've been to a lot of destination weddings but I felt that Phuket is one important piece missing in my mug collection so I was dead set to metrofy it big time. I was imagining wondrous Thai details, grand portraits at the beach, unobstructed landscape shots during the ceremony, well, you get the point – something that Phuket (no matter how many times it has been photographed already) had never experienced before. Ten out of ten times, either by my persistence or by plain luck, I get to do what I envisioned or at least a good part of it.
Nature, as I found out, doesn't care about statistics as rain (most I have ever seen) poured and poured the entire day. We just needed a 20-minute window for it to stop so we can have the ceremony outdoors but the damn thing was on a mission. Needless to say, we never had a chance. The ceremony was held inside a relatively small room where even the widest lens seem like a macro lens and due to the delays that resulted, it was way past dawn when we had to chance to shoot portraits.
But if there's anything I've learned from all of these, I guess it's the fact that our expectations, no matter how grand they are, will be met with disappointments every now and then and what's important is that you have tried your very best each and every time that nothing is left for regrets. I'm pretty sure that Trond and Leigh envisioned the more relaxed, sunny, and cocktail-in-your-hand-during-sunset wedding but all of those became unimportant when they stood up in front of that makeshift altar and professed their love for each other. They did all that they can and nothing else can take that very special moment away from them. In the end it is the bright side of things that really manifested in each and everyone that was present (including me), we were all treated to a Phuket Destination Wedding that's surely more memorable than a lot other and I'm happy to be there to cover all of these great moments :) Enjoy :)
Supplier Line-up:
Preparation Venue: Laguna Outrigger Resorts
Videographer: Threelogy
Wedding Gown: Rosa Clara
Bride's Shoes: Badgley Mischka
Groom's Suit: Vitale Barberis Canonico
Ceremony and Reception Venue: Up Beach Club at Malaiwana