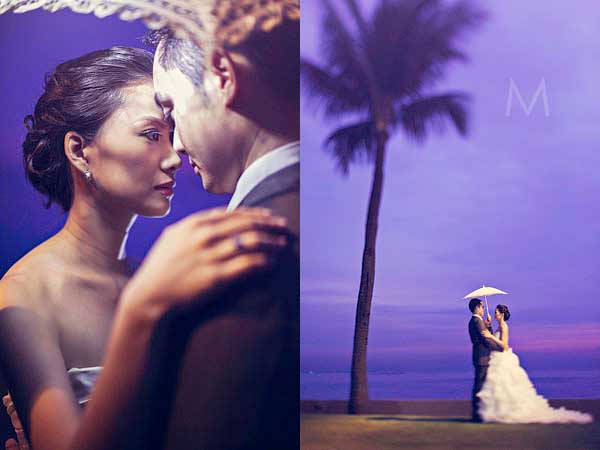 November 23, 2012
I have featured Larae and Monds already previously with the photos from their e-session that we shot in a ranch in Batangas, Philippines. That shoot even had its own accompanying Metrophoto Bride campaign poster. Today, I'm excited to share with you the photos from their absolutely beautiful wedding in San Sebastian church and in Sofitel [...]
0 Comments
I have featured Larae and Monds already previously with the photos from their e-session that we shot in a ranch in Batangas, Philippines. That shoot even had its own accompanying Metrophoto Bride campaign poster. Today, I'm excited to share with you the photos from their absolutely beautiful wedding in San Sebastian church and in Sofitel Philippine Plaza in Manila.
If their e-session showed more of power and speed, their wedding wass all about elegance and the impeccable attention to details. In fact if there are two things I cannot forget about this wedding, it would be the exquisite details I saw throughout the day AND how much these two people are so obviously into each other. I know these things sound too common in weddings, but also believe me when I say that theirs, really stood-out.
In fact, Larae and Monds' so-to-speak "flexibility" in being able to consistently look gorgeous in whatever theme or surrounding we tried and put them into, plus the awesome fact that they seem to can't get enough of each other, made me decide to choose them as my models (and brand representative) for my recently concluded Hothouse workshop. Those are just terrific qualities of consistency and love that are also always present with Metrophoto.
So go ahead and enjoy the photos. Look at each photo more than once and you would really appreciate the details and the celebration that made this wedding one-of-a-kind.