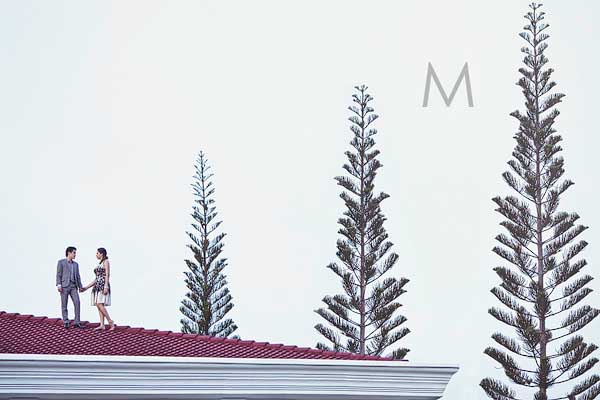 December 27, 2012
Every time I post a feature here, I try to be concise with what I write – making sure that I just pick out the most interesting and meaningful things to say so as not to put off readers and make them skip the write-up altogether. Because write-ups are important, we purposely always say something [...]
4 Comments
Every time I post a feature here, I try to be concise with what I write – making sure that I just pick out the most interesting and meaningful things to say so as not to put off readers and make them skip the write-up altogether. Because write-ups are important, we purposely always say something about a particular shoot because it elevates the visiting and viewing experience a notch higher. The odd thing about today's post is that it is very hard to summarize everything I wanted to say, there are interesting stories about the flight, the people I was with, the location, the food, the big and little things we did there, and so much more. What I'll do is cover what I can while of course focusing on Amanda and Chris, which is what this should really be about.
Amanda and Chris are God's gift to me, and really I'm not just saying it because for other photographers, it may not be so true. See, their values of excellence, of looking at the bright side of things, of asking 'why not' instead of 'why', and of putting other people's feelings in great consideration are very much inline with the values we practice in Metrophoto. It is like if someone will form a team for Mission Impossible: Engagement-session Edition, the three of us will be the pioneering members.
Amanda and Chris are based in Bohol. They actually own the stunning Peacock Garden Luxury Resort and Spa in Baclayon, so we flew there for a few days to enjoy the resort and have the e-session shoot. I can still vividly remember one of the first things that Amanda and Chris told me while we were inside the car surveying the area. They said, "Oly we chose you to photograph us because we really love your style, we believe that the way you conceptualize and compose your shots are not like any other and they are a good representation of who we really are. So we don't want to limit you in any way, just look around and let us know anything, as in anything, you want to happen and we'll make it happen. We want the shoot to be without limits and our only request is to have a shot at the roof and with our cats." I may have exaggerated that a bit, hahaha but seriously, that's how I remember it. I was so glad to hear that (who wouldn't be) and so excited to have shoot. While it wasn't the first time someone had told me to do what I want for the sake of the shoot, here in Bohol, we had a whole town of resources at our disposal.
So just like a child who can have everything, I set my mind on what we could possibly do. As a limiting factor we decided to shoot within the area of the resort so it wouldn't be the typical Bohol sceneries. First concept was at the pond (more like a huge puddle) I found while we were driving around the hacienda. The place was murky and looked treacherous but I thought it would look nice to have a swing hanging from the tree and have them sit on that swing. I thought the was far-fetched because of the time constraint and the difficulty of the task, but I still asked anyway. After all, they told me to just ask. So I told Chris if that's possible just a couple of hours before we were set to shoot there and he just said: "ok i'll talk to my foreman and will let you know". He asked me how big I wanted the swing to be, how it will look like, what color, etc. and after five minutes he goes, "ok it will be there after we have lunch". You can just imagine the look on my face (very happy and dumbfounded at the same time).
Second concept, that shot at the roof that Amanda and Chris requested. They wanted this because it was in the very roof of this house that they spent time watching the sunset during the first times they were together, it had a deep meaning to them. Now I've done shots on top of a roof before, quite frequently actually and this seemed rather easy and common. So I thought maybe we could again make the shoot a little more unusual by asking to bring a couch on top of the roof as part of the concept despite the fact that I have no idea how that will be possible given how high the house is and how huge and delicate the couch is. But Chris said ok. Really he just said ok and asked which couch I wanted, like I was just asking for a cup of water. Somehow they covered the couch with a big sack so it wont get damaged and use an improvised crane to lift it up – it was awesome :)
Now I was two out of two in my impossible requests. And I have a third one, definitely the hardest to pull-off but also definitely the most important concept of all. While we were on a buggy tour during the first day, we passed by a flooded rice field where bare Mahogany trunks stood up at the center. It was far-off and seemed inaccessible but it was beautiful. I thought that if I can get a couple of small boats to go there and have Amanda and Chris to be there as well, it would be the knockout shoot that completes this series – the idea being inspired when I remember scenes from the movie The Notebook. So I asked Chris once again. If you think he said yes right away you're wrong. Because he asked me first the actual size and the kind and the color of the boat before he did. hahaha. Seriously, it took a while to know if this was attainable. Since the spot was a flooded rice-field, there weren't really boats nearby, the boats will have to come from the beach which were kilometers away AND through a road only buggies can traverse easily. They also had to paint the boat rustic brown and remove the outrigger. For someone who's a little used to doing some crazy things, even this made me raise my eyebrows. But there was no turning back, and I was determined to put my vision into reality, and that's what we did. With the help of 11 people, a van, a truck, two boats, a raft and a paddle-board we did it. We got lost finding the place again and didn't catch the morning sunlight but we still nailed it.
People who are reading this can interpret what we did in different ways. That maybe this was a little too much for a shoot and that maybe beautiful photos can still be achieved even without going through all of these. But isn't what we went through made the very experience so much more memorable and unique? That if it weren't for all of those, there will be no numerous paragraphs that precedes this that tells an interesting story that is unique to Amanda and Chris? That the photos, no matter what happens, will be one-of-a-kind and they will be proud to call their own? That the experience will be special it will make their whole wedding adventure simply more gratifying? I don't know about you but like I said, just like Amanda and Chris, who is a true-blooded Metrophoto couple, we always look at the bright side of things.
Enjoy the photos, and special thanks to Madella and Steve of the Make-up Studio for dollying-up Amanda, to Ernest and Ria Pascual for helping coordinate the shoot, to Mimi and Karl for the paddle-board lessons and paddle-board assistance, to the Peacock Garden Resort crew whose craftsmanship and the willingness to help made all these happen, to Veluz for her priceless inputs and most definitely to Chris and Amanda whose great love for each other had inspired the seemingly impossible to be possible. :)