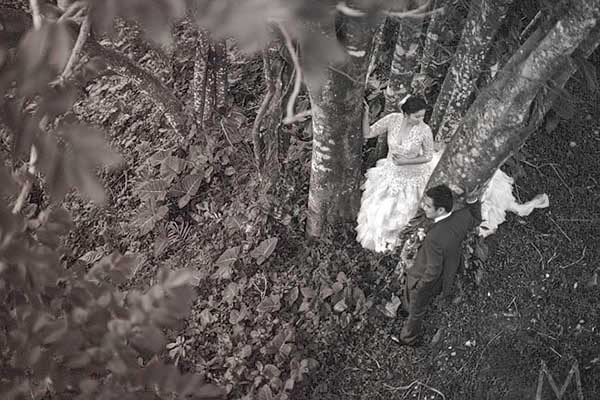 May 23, 2013
How does one really tell that a post is way behind schedule? When the wedding album comes first before the post itself. hahaha! I know that sounds more like a joke than anything but at least for today's post it is true. Sometimes we get caught up in a lot of things OR that a [...]
0 Comments
How does one really tell that a post is way behind schedule? When the wedding album comes first before the post itself. hahaha! I know that sounds more like a joke than anything but at least for today's post it is true. Sometimes we get caught up in a lot of things OR that a lot of things get caught up with us and mess much of the thing we plan for. But you know, there's noting like taking it head-on and laying them out there how they are supposed to be. It's both gratifying and liberating.
Lyza and Melvin just received their one-of-a-kind wedding album and while they, and close family and friends enjoy the photos inside, I believe that the rest of the world should too. After all, it's always a delight to see a Tagaytay wedding this timelessly beautiful and it's not always that you get a bride so pretty you think Marian Rivera is one who's getting married (albeit ditching Dingdong Dantes for someone more of a Dennis Trillo lol!).
Enjoy the photos and happy Thursday everyone.
Supplier Line-up:
Coordination: Teena Barretto
Wedding Gown: Veluz Reyes
Groom's Suit: JC Buendia
Videography: Jason Magbanua
Flowers and Styling: Henry Pascual