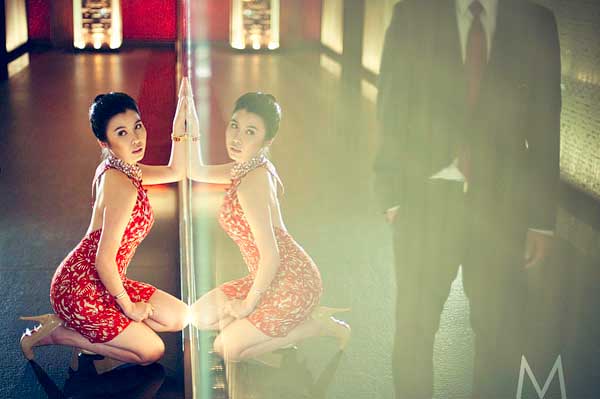 February 4, 2012
This post was supposed to be my special feature for the Chinese New Year. Because what better to showcase during such a holiday than a traditional Chinese engagement ceremony right? :) So now I'm a few days late (maybe more) but I'm posting nonetheless. The entire celebration was too fascinating to pass-up and Archie and [...]
2 Comments
This post was supposed to be my special feature for the Chinese New Year. Because what better to showcase during such a holiday than a traditional Chinese engagement ceremony right? :) So now I'm a few days late (maybe more) but I'm posting nonetheless. The entire celebration was too fascinating to pass-up and Archie and Lorah were simply too good-looking to miss. Plus, this is my first ever Tinghun feature so it is definitely one for the books.
The highlight of the day for me? The huge and majestic koi pond I found inside the house. I feel like being taken to another world during those times that I crossed it. Think of Fringe (the TV series) but take away all the gore and creepiness from it. Needless to say that I'm a fish fan :) And if I stayed five more minutes in that place Bonsai would have been my new obsession. I'm sure you'll see and appreciate these in the photos below.
It's rare that Chinese engagement ceremonies gets showcased in most blogs and it's even rarer to see them get Metrofied, so enjoy the photos and belated Happy Chinese New Year :) Love that hot and red dress by Frankie de Leon.