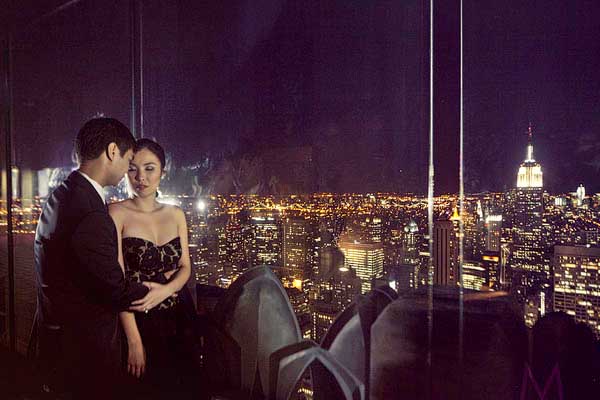 April 9, 2012
It has been quite a while since we finished our series of shoots in New York. It was one of the most grueling schedules I have ever had abroad but nothing compares to the experience that only the empire state can provide. The Big Apple was just like a forbidden fruit that if you take [...]
0 Comments
It has been quite a while since we finished our series of shoots in New York. It was one of the most grueling schedules I have ever had abroad but nothing compares to the experience that only the empire state can provide. The Big Apple was just like a forbidden fruit that if you take a bite into, it is the one the consumes you and not the other way around. :)
So yes, today, I'm officially launching the Metrophoto New York shoot series. Not only does it seem right to start after a looong holy week break but also because today is the birthday of Archie, whose engagement shoot with Lorah in New York was one of the most extensive I have ever done – as you will understand later on.
I have divided the shoot into two parts – more because of the many wonderful places we shot at and also because to make it a two-part gift both from me and Lorah. hahaha. Overall we went to more than ten locations around Manhattan alone and up to now I still vividly remember how we've gone through all of them with such a great time, you would think we were high on something al throughout those three days. hahaha.
It would be unfair to keep you waiting any longer so here are the photos from part 1 of the e-session shoots of Archie and Lorah that we shot around midtown Manhattan (5th avenue, Rockefeller Center and Top of the Rock).
Enjoy each and every bit of it and happy birthday to one of the nicest, most handsome, and most imperturbable grooms that I have ever met (three whole days is no joke), Archie :) Watch out for an even more breathtaking set of photos for the second part of this series.