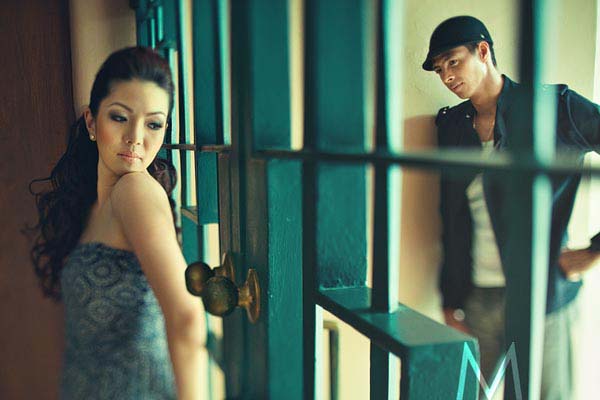 May 29, 2011
My life and my work are inspired by people who work hard, people who compete, and people who win. And today's feature shoot is nothing short of all of those traits. Nicknamed, Spiderman in the Philippine Basketball Association, Arwind Santos is set to marry his beautiful fiance, Ivette, very soon and here we're showcasing their [...]
9 Comments
My life and my work are inspired by people who work hard, people who compete, and people who win. And today's feature shoot is nothing short of all of those traits. Nicknamed, Spiderman in the Philippine Basketball Association, Arwind Santos is set to marry his beautiful fiance, Ivette, very soon and here we're showcasing their engagement session photos that we shot in the FEU gymnasium and campus.
A two-time UAAP MVP and led the FEU Tamaraws to three consecutive titles a few years back, he's the only player ever to have his jersey retired from a school that has a rich history of winning UAAP titles. Of course a winner deserves a winner so we went out and provided a shoot that was a slam dunk from start to finish, and I must admit that good looks and effortless posing made it super easy :)
Enjoy the photos. And to those who frequent the site, you'll see a different color tone with the photos this time. I thought of playing around with the green tones in honor of the FEU colors. Plus, it's money :) hahaha.