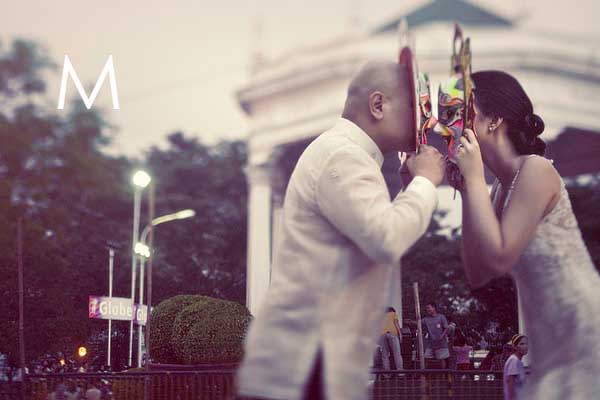 November 16, 2011
It is my first time in Bacolod. And what better way and time to visit than to cover the beautiful wedding of Vince and Ana which was scheduled just a day before the festivities of the Maskara was set to begin. The streets of the city that they call the "City of Smiles" were lined [...]
4 Comments
It is my first time in Bacolod. And what better way and time to visit than to cover the beautiful wedding of Vince and Ana which was scheduled just a day before the festivities of the Maskara was set to begin. The streets of the city that they call the "City of Smiles" were lined up with banners and colorful masks that symbolize the Maskara festival.
The place, the people, the food all contributed to a great experience. I've been snubbing the chicken inasal all my life only for it to be my new favorite food after trying it out, authentic and sans spoon and fork style, in this very city that it came from.
One of the highlights of wedding day was when we decided to shoot in the town proper for the portraits of Vince and Ana and their bridal party. What we got were photos as colorful and as delightful as the people and spots in Bacolod city. I will definitely be back.
Enjoy the photos.
Supplier Line-up:
Make-up: Julius Dinorog
Coordination: Pinky Mirano-Ocampo
Wedding Gown: Veluz Reyes
Videography: SKT Digital