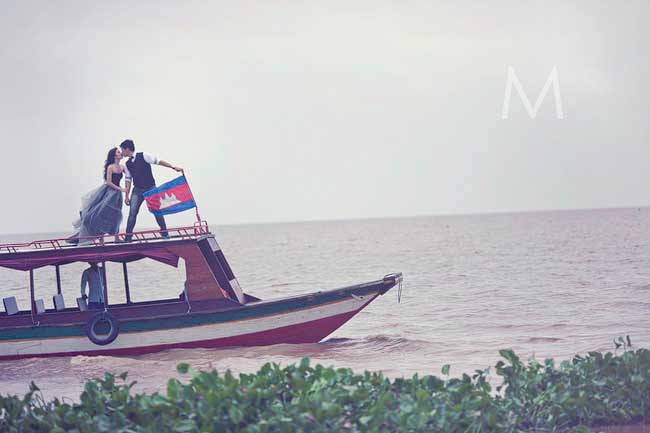 January 2, 2012
To those of you who were able to witness our initial feature of Angkor Wat on our Cambodia engagement session, we are finally ready to conclude the series with parts two and three today and tomorrow. :) So yes, YAY! In this second part we are featuring the Chong Kneas floating village. It may be [...]
1 Comments
To those of you who were able to witness our initial feature of Angkor Wat on our Cambodia engagement session, we are finally ready to conclude the series with parts two and three today and tomorrow. :) So yes, YAY!
In this second part we are featuring the Chong Kneas floating village. It may be one of the last places for someone to have an e-session but if one will ignore the filth, it is actually a concept filled with interesting scenes unlike anything that has been done before :) This is a good 45-minute ride from the city proper and we rode a boat that took us around the floating village. We saw how their community was set-up – from their police boats to their markets and schools. Very amusing are their 'floating stores' where boats selling all kinds of stuff (from iced-coffee to fried eggs) roam around and were just a holler away.
Enjoy the photos, these are probably different enough to get featured in a National Geographic wedding special. hahaha.