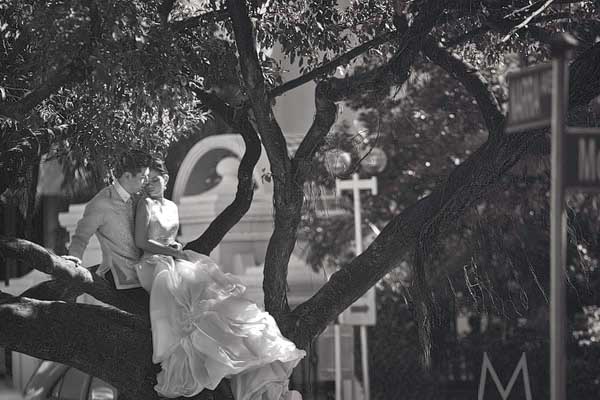 July 6, 2012
Today, we're featuring the beautiful wedding of Kit and Maryan. It is with them that I have had my most unforgettable experience ever as a photographer. Each and every time I meet, shoot, and hangout with any of my couples, it is always certain that the experience will be pleasurable. Each somehow different, but all [...]
1 Comments
Today, we're featuring the beautiful wedding of Kit and Maryan. It is with them that I have had my most unforgettable experience ever as a photographer.
Each and every time I meet, shoot, and hangout with any of my couples, it is always certain that the experience will be pleasurable. Each somehow different, but all of them adds up to all the great things that makes appreciate what life is all about. In fact, with Metrophoto we don't simply provide them a great set of photos, but we provide an entire experience that makes looking at the photos even better. Now, there will be times that some experiences just stand out and be one of the most memorable of them all and this is true when we shot the e-session of Kit and Maryan in San Francisco.
I won't dig in much into the detail but it was that time when Maryan's car that used to carpool to the shoot location in the Palace of the Fine Arts, was smashed open in parking lot and the thieves took away everything that we left inside – and it was ALOT. It was a bit traumatic, but we have learned from it and have moved on. It is something that shouldn't happen to anyone but if there is a bright side to it, it makes you grateful with what you have even more and had made my bond with Kit and Maryan even stronger.
I'm not posting the photos from that shoot here, we are fast forwarding to the photos from their wedding where everything was wonderful, everything was fun, everything was splendid and the unfortunate incident seemed like a distant past. Enjoy the photos and let's enjoy everything else that this great gift of life has to offer all of us :)
Supplier Line-up:
Make-up: Madge Landrito-Lejano
Coordination: Ernest Pascual of Bespoke Manila
Videography: Threelogy
Wedding Gown: Veluz Reyes
Catering: K by Cunanan
Emcee: Tetta Canada