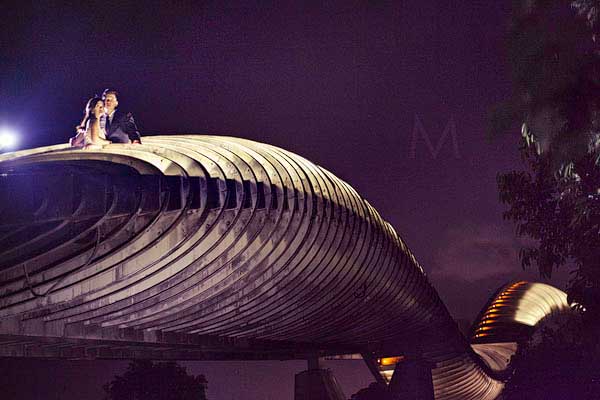 September 26, 2012
It is time for part two of my SIngapore back-to-beck e-session feature. What I love about both these shoots from the Lion City are that they are very much different and yet they are very much the same. Different in the sense that the locations, the concepts, the poses, and the feel were very unique [...]
4 Comments
It is time for part two of my SIngapore back-to-beck e-session feature. What I love about both these shoots from the Lion City are that they are very much different and yet they are very much the same. Different in the sense that the locations, the concepts, the poses, and the feel were very unique to the couples and to the spots we shot in. Also same in the sense that the style, the realness, and the diversity of the shots, which are signatures to all Metrophoto shoots, were all there.
For this edition we're bringing you the photos from the shoot of Alvin and Dorothy. Going for the concept of "live, laugh, and love", it aptly represents their lives having each other – and Singapore was the perfect place since both of them are based there already. We chose three different locations for each verb in the concept. Starting out with 'live', we shot inside the Singapore National Museum for its classic architecture and culture. Then we headed off to the bandstand of the Singapore Botanical Gardens for "laugh" where the atmosphere is light and very open. To complete the concept with 'love' we concluded on top of the Herderson Waves bridge somewhere south of the city. The night shots in a very modern architectural setting provided a more dramatic feel that was a perfect finish to the day.
This has been one of my most fun and memorable shoot as besides Alvin and Dorothy being immensely nice and enjoyable to be with, we had a team consisting of old and new friends. And I would like to thank my old friend from high school, Buddie, my hothouse alumni, Jon and his friend Bong for all the help, it wouldn't have been this awesome if not for them. Special thanks also goes to Myca Velarde-Feng for dolling-up Doray and for offering to give us all a ride – it was impossible for us to all fit in her car but at least she offered. hahaha. Enjoy the photos.