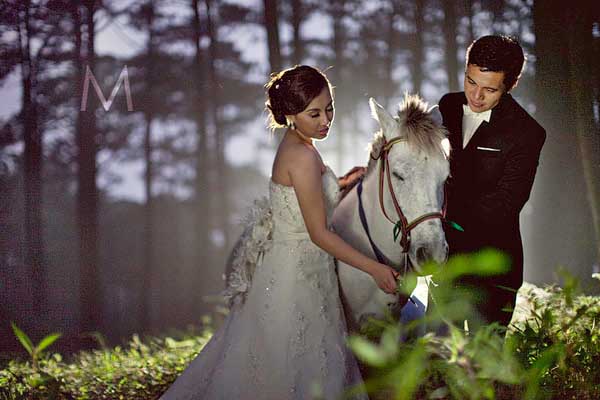 December 19, 2011
Indeed there was a time in this world when Baguio City was considered by many as tranquil, pristine, and much so quaint. The people go about their simple lives uninterrupted by what's happening outside, or should I say below and beyond their own little civilization up in the mountains of the Cordillera. And then Luzan, [...]
4 Comments
Indeed there was a time in this world when Baguio City was considered by many as tranquil, pristine, and much so quaint. The people go about their simple lives uninterrupted by what's happening outside, or should I say below and beyond their own little civilization up in the mountains of the Cordillera.
And then Luzan, together with her minions led by Teena Barreto and Badang Rueda arrived. Baguio is suddenly changed forever.
For the better of course. What seemed to be an undefiled place is suddenly more fun – you can hear laughter coming from so far away you can't even begin where to look; more fabulous – nice cars, intricate flower set-ups, fine jewelry, etc.; and definitely more beautiful – the place was packed with good-looking people that you'd actually second guess if the mestizos are here to invade us again. hahaha.
Luzan's wedding to JB last month in Baguio was a long-awaited event up north. It had the makings of grandness, impeccability and that little touch of eccentricity. From all the nice details, the past colorful history of some people, the packed Baguio Cathedral, the naughtiest best man speech I've heard, up to having the most amusing and yet the most lovely couple ever, this is one wedding that will not only rewrite Baguio's history but Metorphoto's as well.
Thanks again to JB (who endured our 15-min hike on mud and horse dung just to make our portrait session possible) and Luzan (who took the same hike but on top of a horse and was talking and laughing and screaming al throughout) for such a wonderful experience. It had been weeks already but I still feel it like it's just yesterday, specially when I haven't cleaned my shoes and they still smell of horse shit.
Enjoy the photos :)