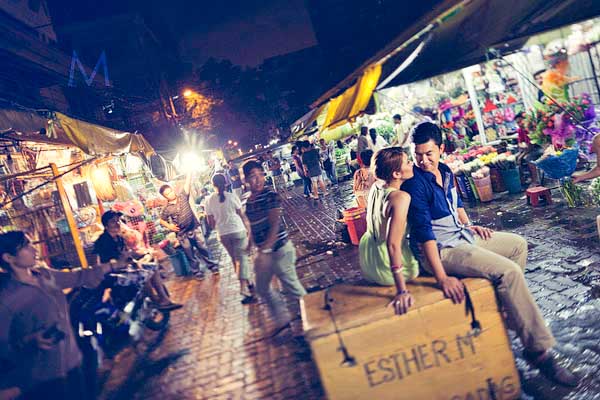 June 21, 2012
Today's post is extra special because we'll feature the e-session of Emil and Marielle. They have been quite popular (people actually recognize them in events already – no kidding), but for those of you who don't know them, they are one of the winners of Metrophoto's Metrofied for Life contest last year. The very same [...]
11 Comments
Today's post is extra special because we'll feature the e-session of Emil and Marielle. They have been quite popular (people actually recognize them in events already – no kidding), but for those of you who don't know them, they are one of the winners of Metrophoto's Metrofied for Life contest last year. The very same contest where we had the winning couple tattoo the Metrophoto logo on their bodies. If you want more details on that contest and see how they got their tattoos, you can check out our previous feature (including a video) and if you want your own tattoo, you can contact us anytime. hehehe :)
The relationship that we've had with Emil and Marielle throughout the course of the contest and their wedding preparation has been an awesome experience and as we prepare for their big day next week, we want to share the photos from their wonderful e-session shoot. We shot these inside the Mida's hotel and then we proceeded to Manila's flower market (Dangwa as it is more popularly known) to finish it off. Also for those who don't know, Marielle is the owner and florist of the company New Yorker Florals so it was very much fitting to have the shoot in Dangwa.
I don't want to keep you reading any much longer although you do have the option to skip this and go right ahead with the photos, but please do thumb through a little bit more as I pasted below Marielle's entry when she joined the Metrofied for Life contest. I think that it's very heartwarming and inspirational. And then you enjoy the photos (Make-up by Aizza Tengco Reyes).
I have always believed in the power of love. Endless. Unconditional. Pure. That's how I would describe the love I have for my one true love Emil. Emil and I have been together for 10 years, and on our 11th year together we are getting the blessing of our Lord God. But here's the the thing, we have been civilly married for 7 years and have been blessed with 2 awesome boys. We got married at the tender age of 18 and 19, we didn't plan it but God laid out everything perfectly for us. During the time when all our friends were partying and having fun, we had to stay home and look after our child, save up our baon for diapers and milk, and constantly remind each other that this was the life we wanted. And like most couples, we had our share of ups and downs. There were a lot of struggles, but being together was the only thing that felt right . Despite everything, our love endured. So on our 11th year as a couple, we are getting God's blessing for our children, family and friends to witness.
For the past 7 years of being married, I didn't think I would still have the chance of getting married in church. Since we had to attend to the needs of the kids, a church wedding was never a priority. But early this year, Emil decided that it was time. I couldn't believe it. This is the dream that I have been waiting for, to walk down the aisle towards the only man I have ever loved. Now, we are preparing for our October wedding, a simple one with all our closest family and friends to celebrate with us.
I have always dreamed of having Metrophoto as our photographer, but since we're on a very tight budget, it would be almost impossible until I read about the Metrofied for life promo. Now I have a chance!!!! Emil and I have joked about getting tattoos when we were younger, so that we can "label" each other we would have our names tattooed, but I am terrified of needles. Literally. But when I read about the promo, there was not a single second when I thought of the pain I would endure if we won. I won't care about the pain, I want Metrophoto to take beautiful pictures of my wedding. So here I am, writing about why I deserve to win.
I deserve to win because I have a very beautiful love story to tell, I deserve to win because I deserve to have my wedding day captured by a very good storyteller Oly Ruiz through his pictures, artistry, and passion. I deserve to win because through my story I will be able to inspire other couples like us, who have endured love and will fight for it until their last breath.