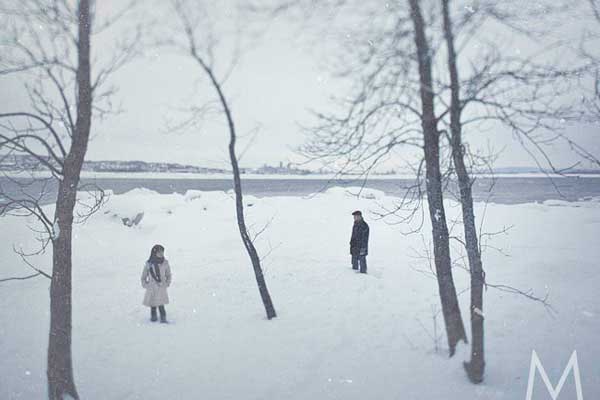 July 23, 2011
Today's post is special for a lot of different reasons. First, it's special because it's my first shoot in Canada. And we didn't just go to any of the most popular places in Canada, we specifically went to Quebec City where the old french charm is teeming and well preserved. Being in Quebec City is [...]
14 Comments
Today's post is special for a lot of different reasons.
First, it's special because it's my first shoot in Canada. And we didn't just go to any of the most popular places in Canada, we specifically went to Quebec City where the old french charm is teeming and well preserved. Being in Quebec City is like being in another time and it just sort-of consumes you :) Add to that the still harsh winter snow that covered the entire city, which we also specifically wanted as part of the overall feel and look to the shoot.
Second, it was the engagement session of my good friends Noel and Mona that I shot in Quebec City. I've known them for just a couple of years but our bond is strong and deep because they have been sort-of my other family whenever I visit the United States. Noel also helps me out by second shooting for me in most of the shoot there and even in Mexico.
Third and last reason, and I think the most important one as of the moment, today is Noel and Mona's fourth anniversary of being together and I think it would be such a lovely surprise for them to see these photos from Quebec City for the very first time. :)
I hope you guys enjoy the photos as much as we enjoyed braving the cold while shooting these and as much as I loved processing these in a different tone as inspired by a recent Giorgio Armani ad. And if you do like them, you also have Iris Smith-Brutario to thank as she accompanied us all throughout the shoot (coerced for some parts of it but still did an awesome job) and made sure that Mona looked her best by dollying her up :)
Do check out some behind-the-scenes photos at the bottom of the post :)
Here some fun scenes and not-so-fun scenes during our shoot :)
Mona and Iris checking out the frozen lake. They are making snow manananggals. lol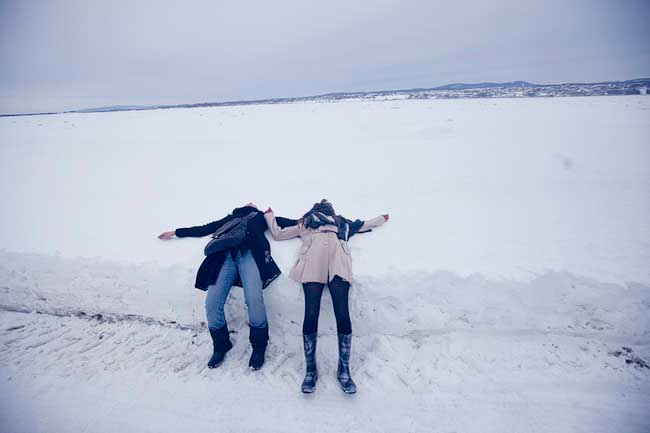 Carriage ride! all happy the shoot for the day is over – that's what they thought! mwahahaha.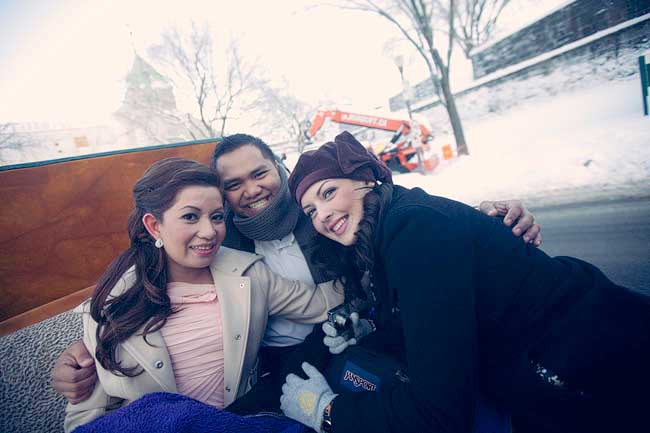 This better be the last set Oly!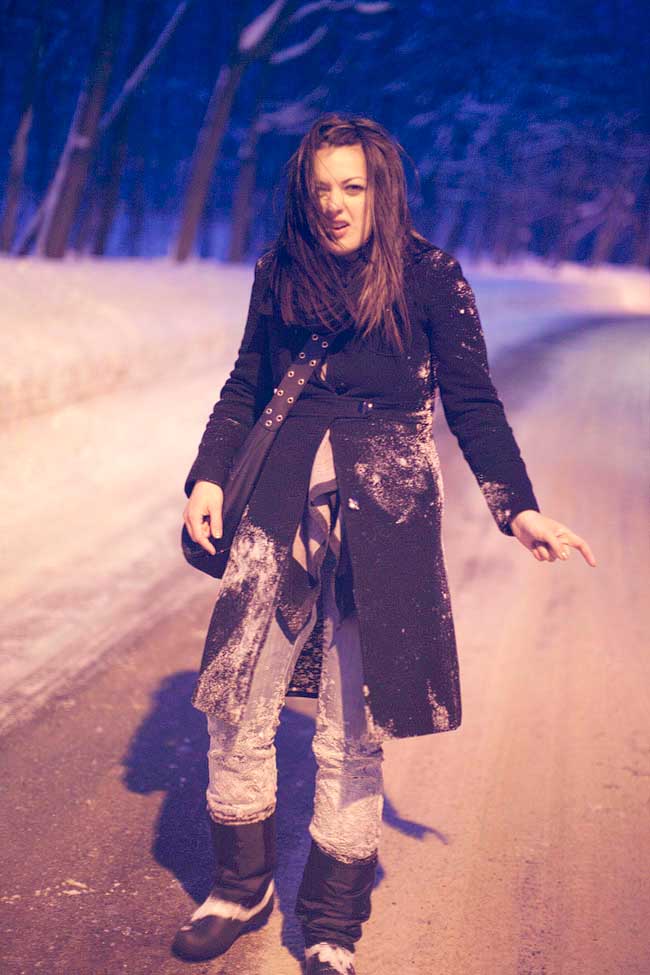 Hey guys, it's not so bad here in the middle of the forest, if you go here I'll make you some really nice shots. hahaha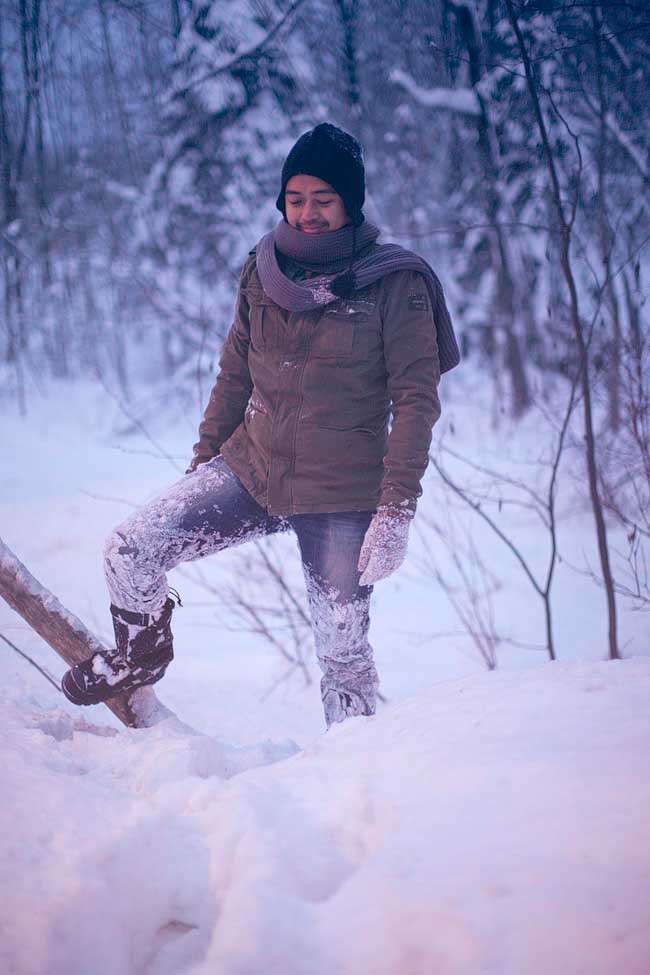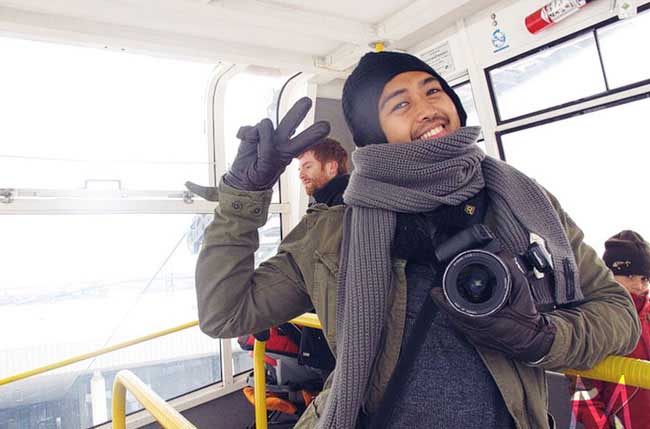 Dinner with our Quebecan friend, Brigitte Bilodeau :)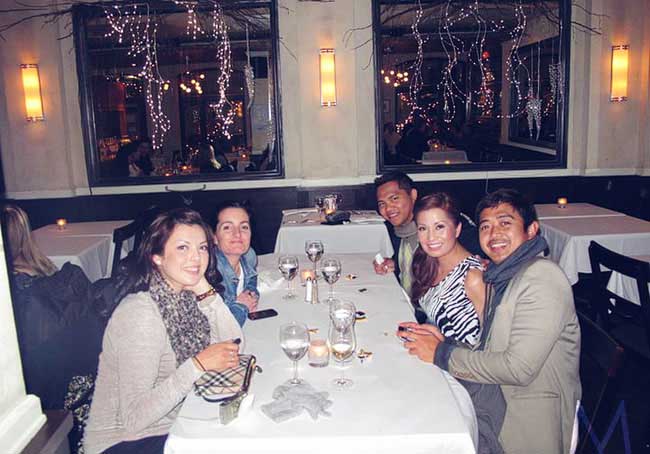 Whatever it takes to shoot the best photos possible for my couples :)