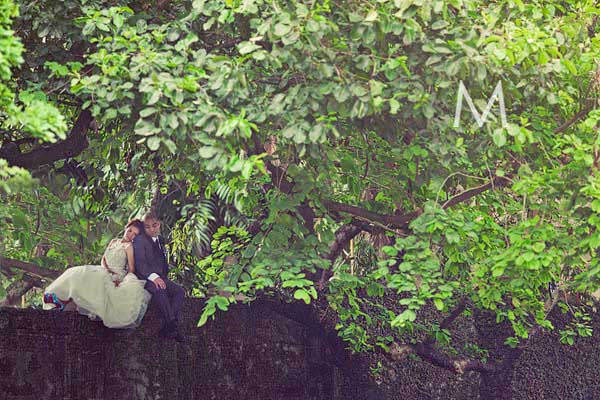 September 18, 2012
There are always a lot of things that makes a wedding unforgettable. But in today's feature wedding there are two very unique things that make it more unforgettable in usual. We are talking about the beautiful wedding of Mike and Anne. For those of you who haven't seen their e-session photos yet, please click here [...]
1 Comments
There are always a lot of things that makes a wedding unforgettable. But in today's feature wedding there are two very unique things that make it more unforgettable in usual. We are talking about the beautiful wedding of Mike and Anne. For those of you who haven't seen their e-session photos yet, please click here to see the photos that we shot in Los Angeles that turned out to be a sign of the awesome things to come.
Now for those two things I mentioned. I think this is the first time, albeit already having shot a lot of beautiful and expensive shoes, that one can claim to have the most expensive shoes that they can find. Not that they have to tell everyone, but it's that I have to tell everyone. hahaha. I think it's just both so amusing and amazing that while the red-soled Christian Louboutin's are very popular anne made sure that she had the best one for her wedding. So at the Beverly Hills boutique, they were ushered to a private VIP room where the rare designs of the said brand are stored. There Anne tried and loved the Daffodil Blue Crytal 160 platform pumps – perfect color for her wedding. The price? $6,395 – enough budget for a decent wedding already. That may be too much information for some or just plain too much but who can blame them for having a knack for the best that life has to offer? They loved it, I loved it, everyone loved it. :) She is a Metrophoto Bride after all.
The second unique thing? How about a wedding cake so cool (both literally and figuratively) that it actually emerges from the ceiling and gets lowered down by hydraulics for the cake-cutting ceremony? It was unlike anything i've seen before in a wedding and surely everyone was in awe. The cake was like an 'icing on the cake' for the reception that was truly done impeccably.
Again, these are just two of the countless things that make this wedding one-of-a-kind (actually, I can include that I've never seen a groom cry as much as Mike did) but I'll skip the writing and lead you to the photos already, I'm sure you're curious to see what a pair of shoes that is priced like a car looks like. Enjoy the photos of this beautiful and emotion-filled wedding of Mike and Anne. :)
Supplier Line-up:
Make-up: Madge Landrito-Lejano
Videography: Jason Magbanua
Wedding Gown: Edwin Tan
Coordination: Teena Barretto
Flowers and Styling: Teddy Manuel
Lights and Sounds: Juancho Fontevilla
Cake: Joy San Gabriel
Reception Chairs: Windsor Crystal Chairs
Emcee: Gelli Victor