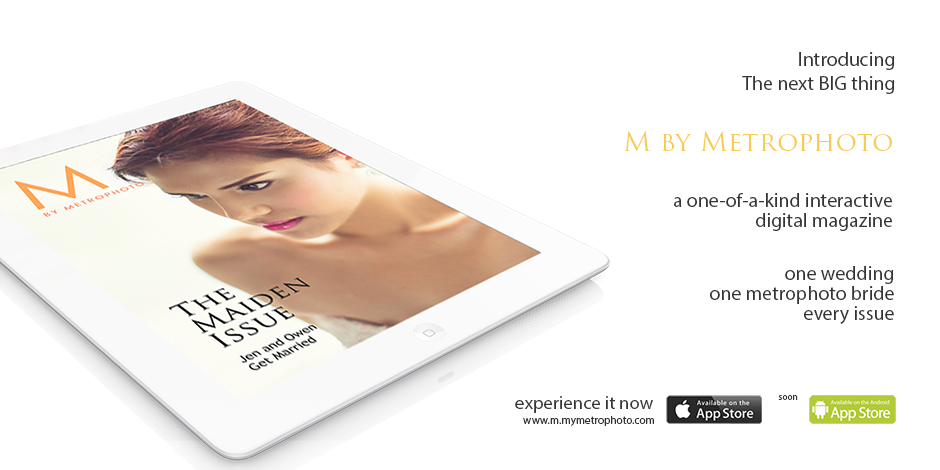 Metrophoto, an international wedding company based in the Philippines, has been known for top quality and highly personalized wedding photography services. It caters to a limited number of weddings per year and all coverages are led by its owner and lead photographer, Oly Ruiz. It prides itself with coverages that are not only unique with one another, but are made with utmost preparation and impeccable creativity.
In its mission to bring client wedding experiences to a whole new level, Metrophoto has created M, a personalized e-magazine that features every wedding in its very own issue. It is a first of it's kind in any service-based industry. Metrophoto couples can now download the app, relive their wedding day throughout the entire issue, and even share it to family and friends. The app and the issues are free, and others can also download them for inspirations or if they just want to be updated with the latest Metrophoto coverages.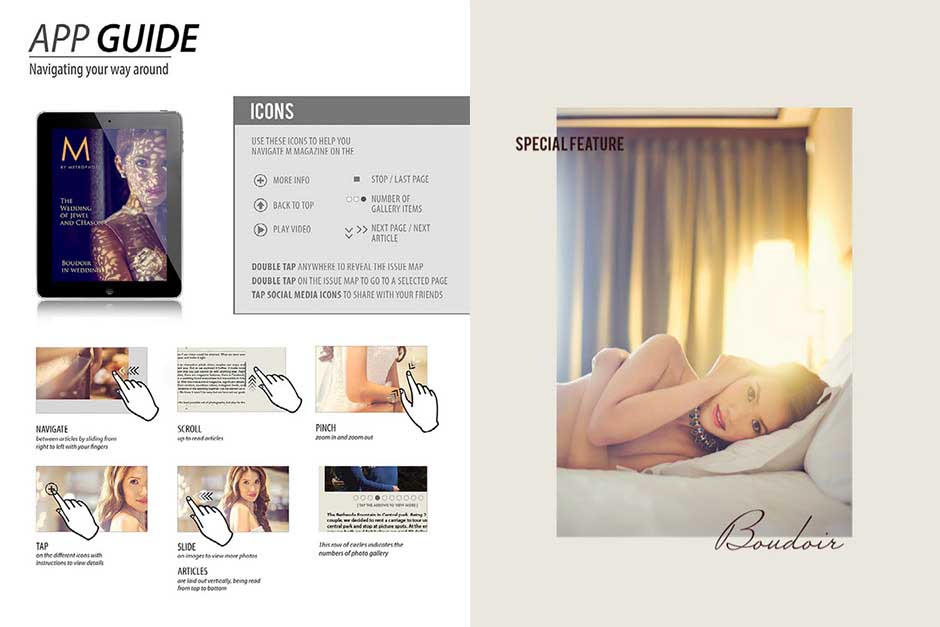 Grab our latest issue now.