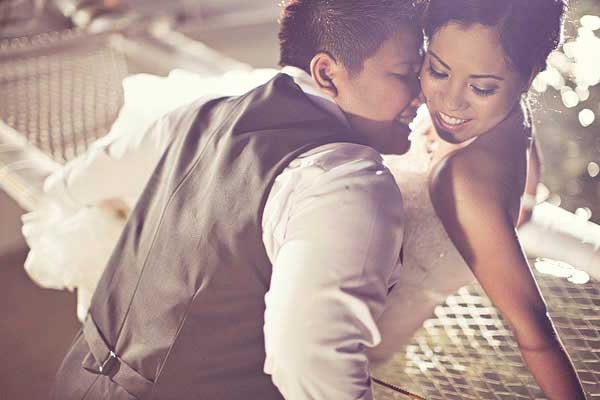 May 8, 2013
I've been looking ahead to this day when I'm going to feature this momentous – in fact unprecedented – wedding of Lyn and Thyne. I've been thinking of what else to say or how else to try to tell people that what they have here is different but it's ok. I was bracing myself to [...]
12 Comments
I've been looking ahead to this day when I'm going to feature this momentous – in fact unprecedented – wedding of Lyn and Thyne. I've been thinking of what else to say or how else to try to tell people that what they have here is different but it's ok. I was bracing myself to reason out and fight for this post similar how Lyn and Thyne have been fighting for it and similar to how I sort of defended it in my last post on their e-sesion photos.
But you know, as I went through the photos while I prepared them for this post, I remember how I felt shooting it – I felt how special it was, I felt how happy I was for them, and I felt the celebration of love al throughout the day – all of these are no different from any other wedding I witnessed. I didn't think the entire time that this is a lesbian wedding; that there are actually two women who are vowing to love each other forever. That made me realize all the more that, strip this of the issue of gender including all the prejudice that comes with it, this wedding is as normally wonderful as any other wedding. So I'm not anymore going to go through much tying justify it – because any union, clear it of the discrimination of gender, much like age and race is a love as pure as any love there is out there. Enjoy the photos.
Don't miss their one-of-a-kind engagement photos as well.