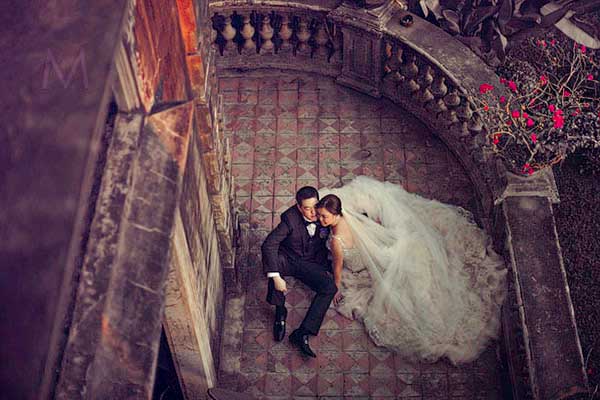 April 30, 2013
Here is part two of our back-to-back feature of Aileen and Byron's e-session and wedding. As beautifully tranquil and soothing their e-session photos were, it is a big contrast to what their wedding was all about – crowded, non-stop, and very much festive. It also adds to the excitement that it was held in Bacolod, [...]
0 Comments
Here is part two of our back-to-back feature of Aileen and Byron's e-session and wedding. As beautifully tranquil and soothing their e-session photos were, it is a big contrast to what their wedding was all about – crowded, non-stop, and very much festive. It also adds to the excitement that it was held in Bacolod, one of my favorite places to visit and shoot.
Bacolod is the hometown of Aileen. Needless to say, we expected quite a big turnout of guests and more importantly, we felt we're home. The people are very nice and we had access to pretty much anything we needed – for the shoot and everything else.
Aileen and Byron are probably the most preoccupied couple I've had. Incidentally, the timelines of them opening-up the first Broasters franchise outside the US and their wedding aligned with one another and obviously that would entail some compromises. Nonetheless, both were successfully dealt with and they had such a beautiful and unforgettable wedding and now an equally successful store in Robinson's Magnolia (you have got to try it).
So please do enjoy the second part of our back-to-back posts and if you're craving for some healthy fried chicken, you know where to go. ;)
Supplier line-up:
Make-up: Julius Dinorog
Wedding Gown: Veluz Reyes
Entourage Gowns: Rosalyn Lagdameo
Coordination: Vivien Sheryl Villanueva
Videography: Bob Nicolas
Florist: Picart Flowers / Beng Villanueva
Reception: L'Fisher Hotel Bacolod City
Emcee: Bobby Yan