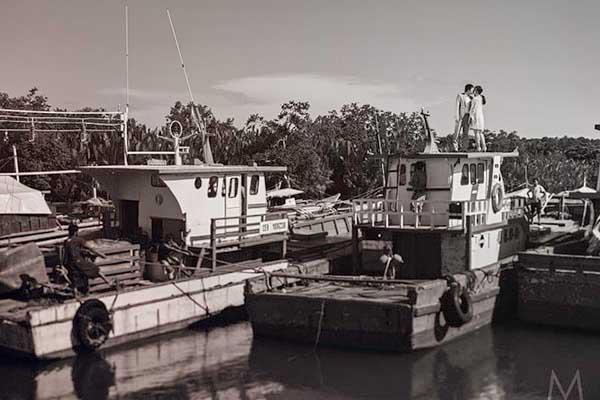 November 4, 2013
It's tragic what happened to the province of Bohol. As you can read from my previous post, the devastation is more severe than what most people can imagine. I'm not from there but with the many times I've shot and been there, I'm proud of the place and it feels a lot like a home [...]
0 Comments
It's tragic what happened to the province of Bohol. As you can read from my previous post, the devastation is more severe than what most people can imagine. I'm not from there but with the many times I've shot and been there, I'm proud of the place and it feels a lot like a home whenever I'm there. In fact, just a few weeks before the earthquake, we were there to shoot yet another pre-wedding session. And like the many others we've shot there, Bohol has charmed us anew with beauty and features that is never seen elsewhere.
I was scheduled to share these photos much earlier but after what happened, I thought it would be apt to let the people know more about the current situation there and then I can share the beauty of the place through this shoot to serve as additional inspiration on what we would be bringing back as we start rebuilding.
The spots we shot at in this pre-wedding of Lufei and Hans are different from all the other shoots we had in Bohol. It's amazing how it doesn't seem to run out of phenomenal places. And every time we finish one shoot, we already have discovered new locations to use next time we are there. In this session we shot at the Loay Fish Port, inside the Peacock Garden Resort, and amongst the Chocolate Hills in Carmen. It was an unbelievable experience to be able to shoot in places that is so full of character and allure that it looked like we were in a set for a movie.
I know that when you see the photos, all you may think about is how fun and fabulous the whole thing was. And yes, it is. But let me just say how grateful I am with Lufei and Hans for allowing us to do very demanding concepts. The fish port may look interesting in photos but being there in stylish clothes, posing in front a surprised crowd, under direct sunlight is literally and figuratively no walk in park. We're fortunate to have a few connections from there that we were able to have some assistance and fortunate that the boat captains are all so accommodating with their vessels. The photos with the Chocolate Hills look easy enough as well but climbing a burned-down tree, especially when it's impromptu, is very difficult. I actually felt Lufei cursing me in her mind while she was climbing it. hahaha! She is, by the way, Indonesian and Hans is FIlipino so there is that fascinating combination there.
All of these though make every moment of the shoot even more memorable and special as what Lufei and Hans told me. The photographs are just like beautiful and unique icings on the cake but it is really the experience and the beauty of the place that make this shoot unlike any other. Enjoy the photos. Thanks to Jo Ticzon for Lufei's beautiful make-up :)