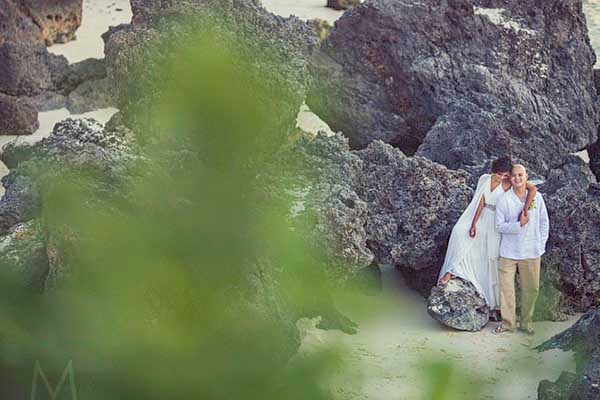 August 5, 2013
I just had my much-awaited and well-spent vacation in Boracay last week. This is after being there five previous times this year to cover weddings all over the island. That goes without saying that you wont get tired of such a breathtaking place – and would you, it has the best beach, the best people, [...]
2 Comments
I just had my much-awaited and well-spent vacation in Boracay last week. This is after being there five previous times this year to cover weddings all over the island. That goes without saying that you wont get tired of such a breathtaking place – and would you, it has the best beach, the best people, ok maybe not the best food, and yet it is still in the Philippines. It's just amazing that you find paradise so close to home. What's more amazing is that we not only get to visit the place regularly, but are asked to take memories of it through photographs as well.
Today's feature is a first from Metrophoto's many Boracay experiences. This was our first time to shoot a wedding in Asya Resort – one of the still new premiere resorts in the island. It is a beautiful and lovely place, but what makes it really spectacular is the fact that it was the wedding of Flora and Raf that we get to be there for. They are such nice and laid back couple which makes the place perfect for them and their truly wonderful wedding. It was also the first time I met Raf and I was a bit anxious because Flora warned me that he wouldn't pose for the photos. But it turned out that Raf could just rock any pose we asked – most of the time, much less conscious than Flora. ;)
I also remember Flora as our free-spirited, plucky, and gorgeous Metrophoto bride, and no one else would have made the place more attractive than it already is but her. I also remember her as one of the brides that's very up-to-date with her Instagram posting and Facebook status that I actually feel I know her too well already. But you know, still she surprises me with questions like "Oly, I remember you are Metallurgical Engineer and can you please tell me how I could know the carat of gold in powder form?" I know it's a valid question to ask, but I haven't really talked about anything related to my undergrad degree in maybe twelve years and I don't think I or any of my batchmates took it seriously after we graduated. Thus, I was amusely surprised, Flora is one of the few who can probably pull off such a thing. lol!
This wedding is filled with a lot of new and beautiful things, a lot of raw and captivating moments, and a lot of fun and fascinating people. And I'm sure you'll enjoy every bit of it as much as we did.
Supplier Line-up:
Videographer: Bob Nicolas
Make-up: Verna Marin of L'oreal
Coordination: Amanda Tirol
Invites: Printsonalities
Entourage Flowers: Vatel Manila