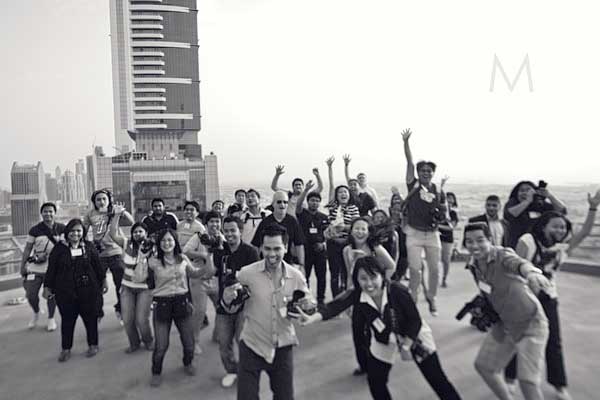 September 15, 2012
Last month, the Hothouse worksop made its third stop in the Middle East. After successful runs in Kuwait and in Doha, the workshop added Dubai to the celebrated list of cities from that part of the world. Amazingly, Dubai is similar to Metrophoto in many ways than one for being very modern, stylish, cosmopolitan, and [...]
4 Comments
Last month, the Hothouse worksop made its third stop in the Middle East. After successful runs in Kuwait and in Doha, the workshop added Dubai to the celebrated list of cities from that part of the world. Amazingly, Dubai is similar to Metrophoto in many ways than one for being very modern, stylish, cosmopolitan, and ambitious. So I really embraced it and in return it has energized and inspired me completely.
But what really puts these all together and make it an experience that captures the deepest part of your heart and your soul are the people. Wonderful people that I've either met for the first time or previous friends I had a chance to reconnect with, just made it extraordinary. And before I go on further, I would really like to thank my metrophoto couple Roan and Tom Miles for making this happen. I'm truly grateful for Roan's credence in me and in her determination in making this happen – a true-blooded Metrophoto bride :) More than that, the hospitality the generosity, and the friendship that they showed me will take me a lifetime to give back.
Talking about 'making it happen', Hothouse Dubai happened in awesome fashion. Held inside the modern and stylish Towers Rotana hotel, the place wasn't only packed, it was spirited al throughout – a stark contrast from the mood outside during the day as most of the people were in observance of the Ramadan. We were blessed with a line-up of participants that was diverse (we had Lebanese, Indian, and German nationalities mixed-in with the Pinoys) and yet collectively engaged and full of fun.
Once again, thanks to Tom and Roan and the rest of the organizers and volunteers for making Hothouse Dubai a success, thank you Harry Cruz for being the familiar face and making things easier, thanks also to Tony and Yara for being such forbearing and yet beautiful models, to Ellaine for making sure the models always looked good, to daze for the wonderful outfits, and of course to all the attendees who allowed themselves to be metrofied. I'm forever thankful. :)
Check out the photos below. Those with the H logo are courtesy of Harry Cruz.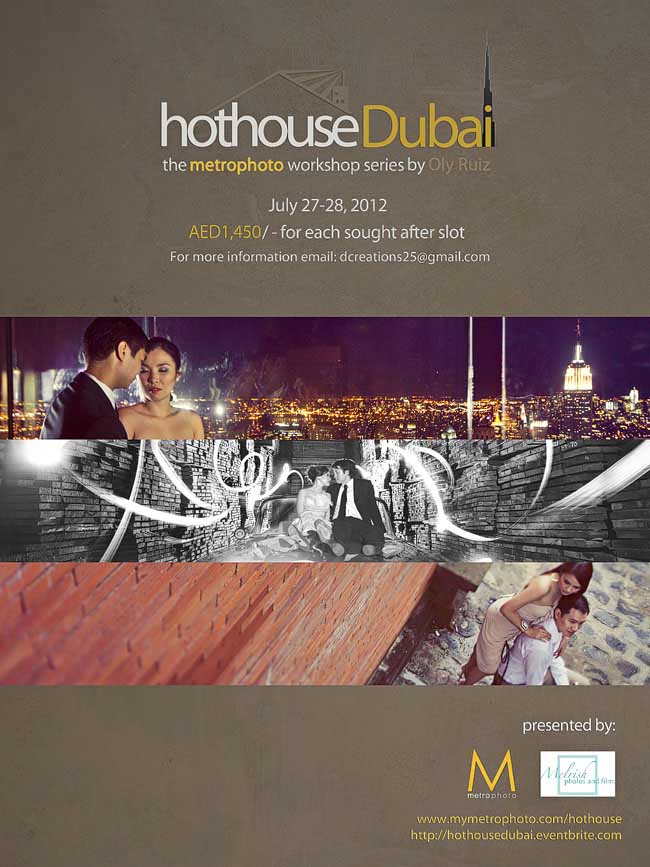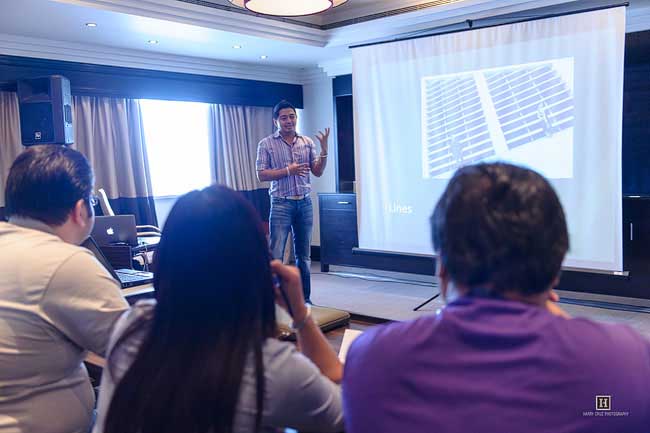 Didn't I mention they were very animated? hahaha!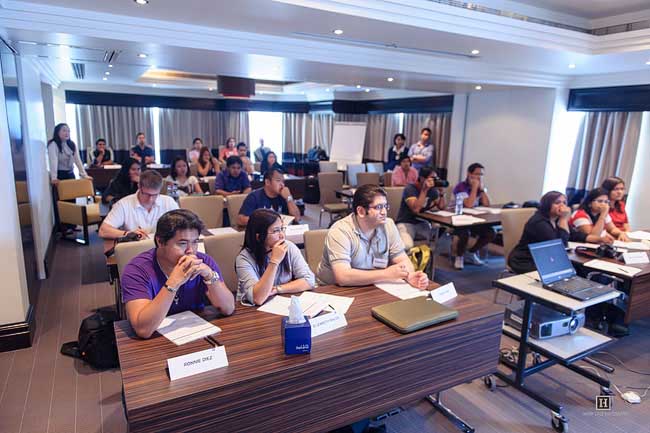 There you go :)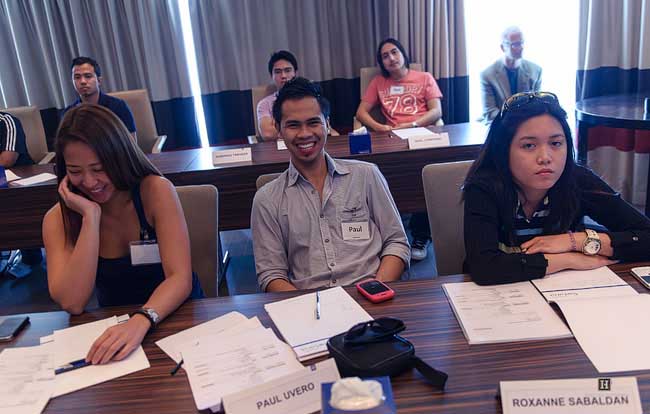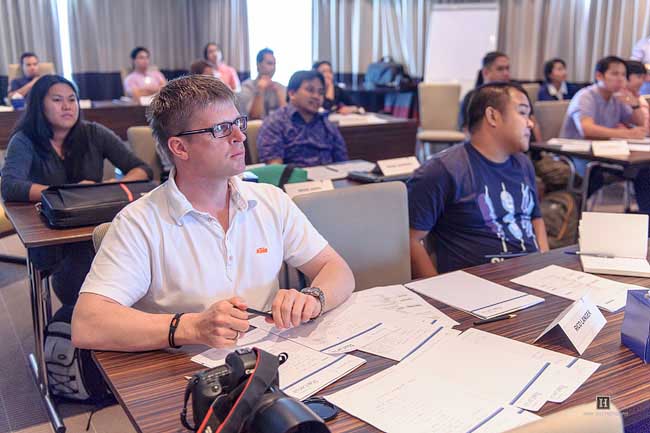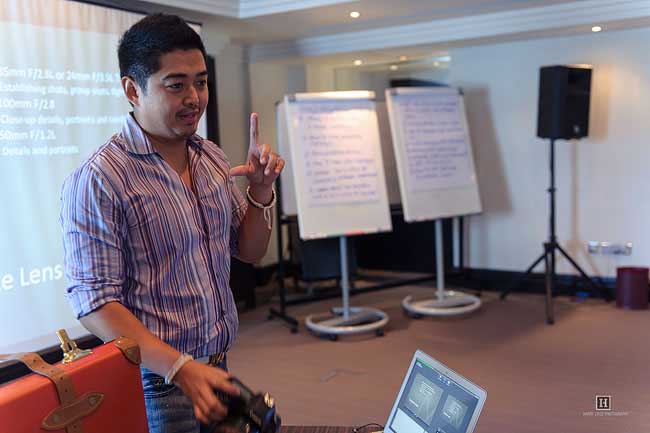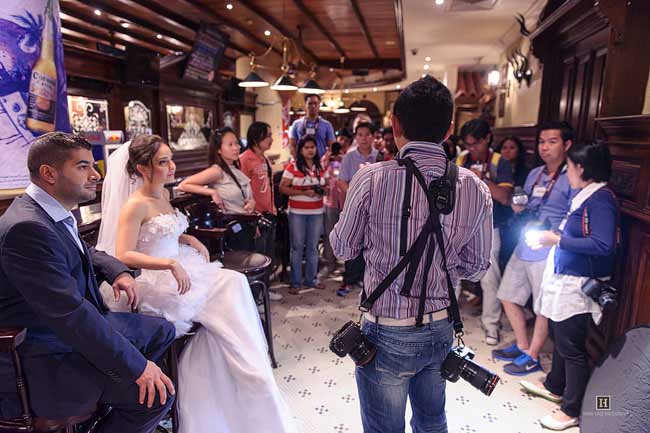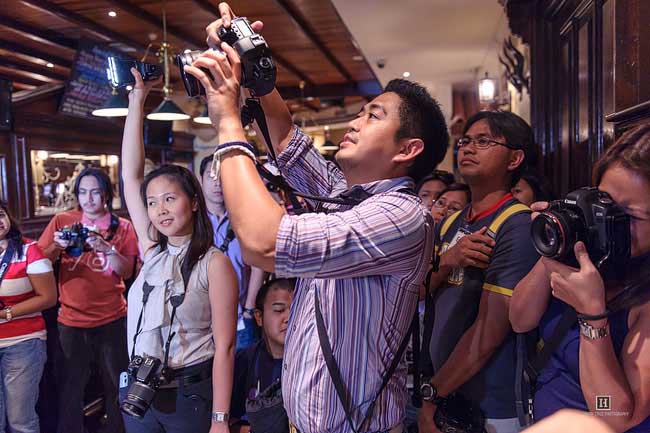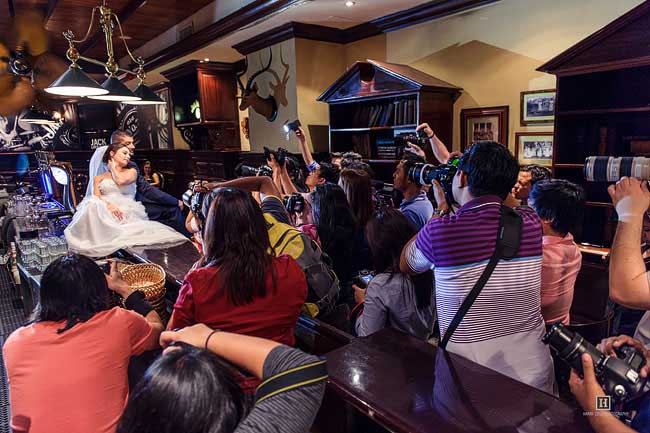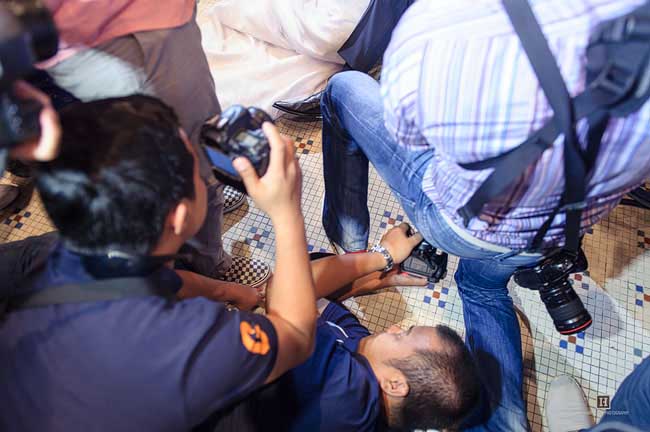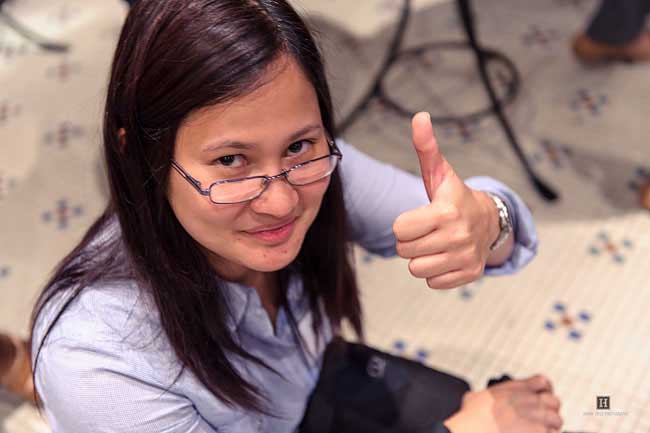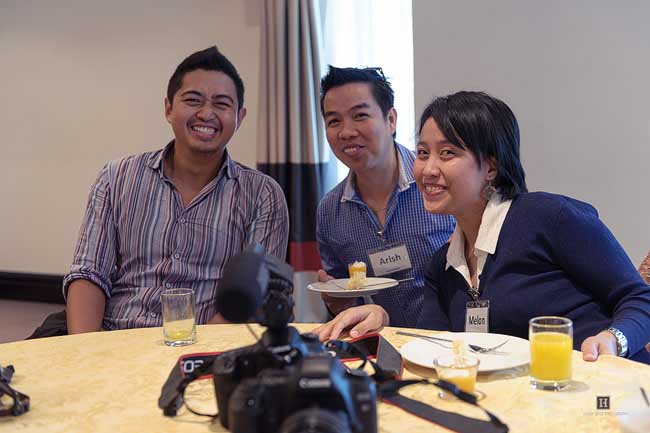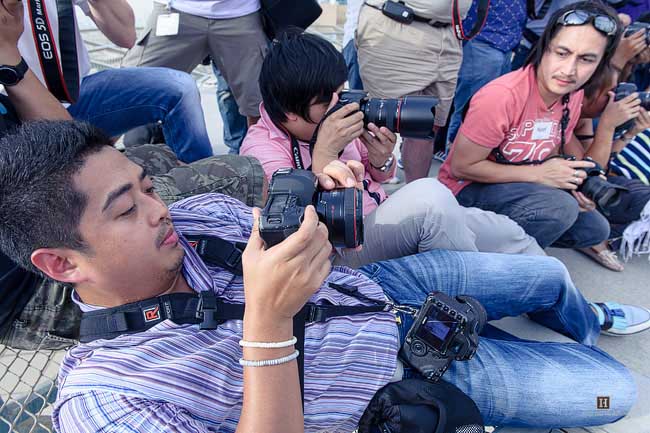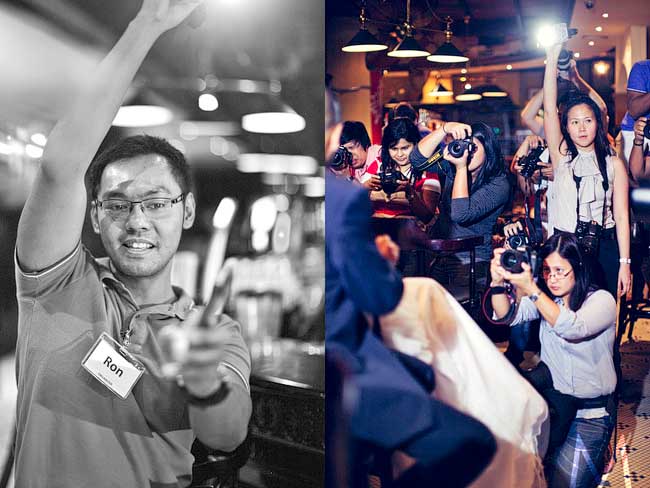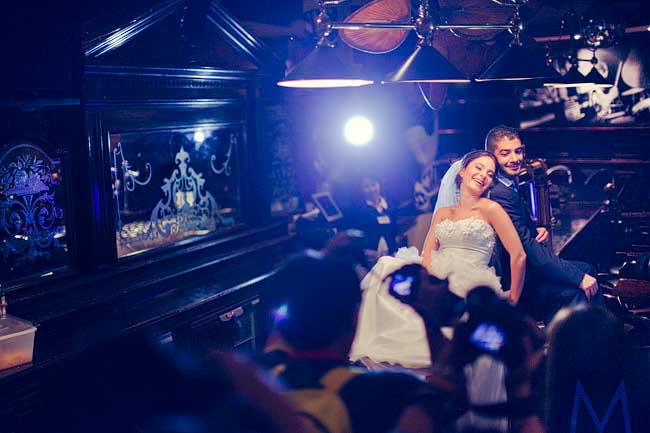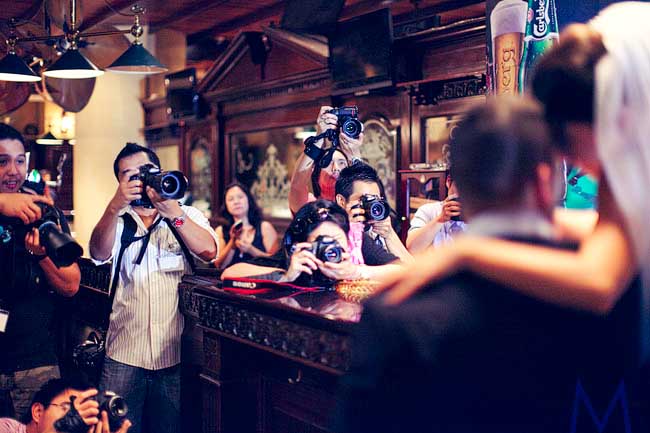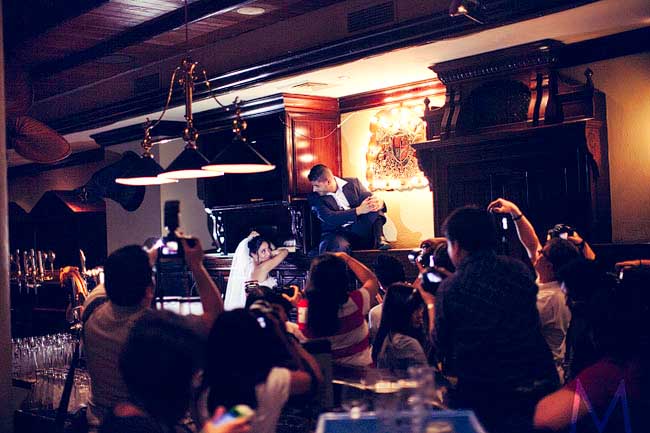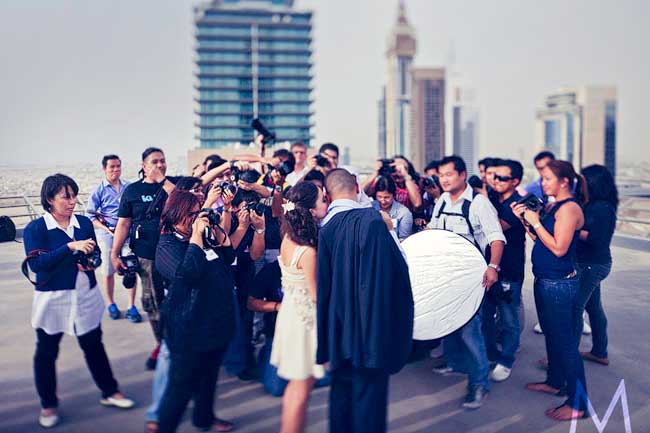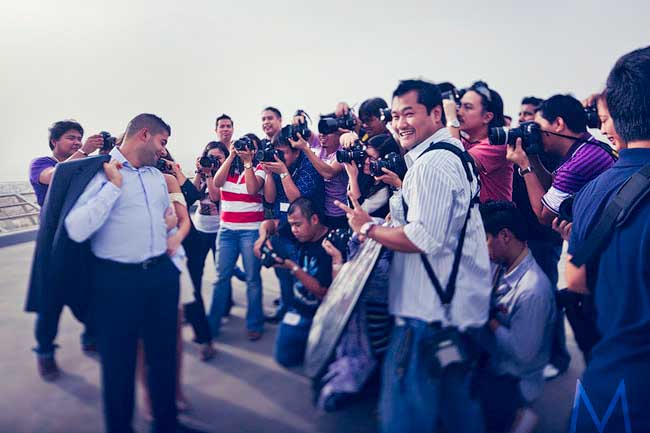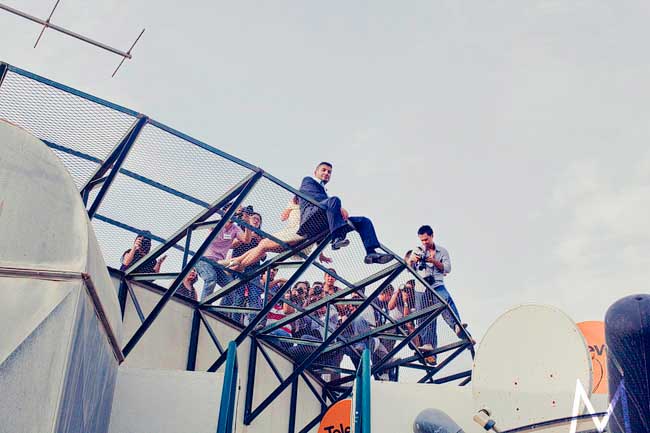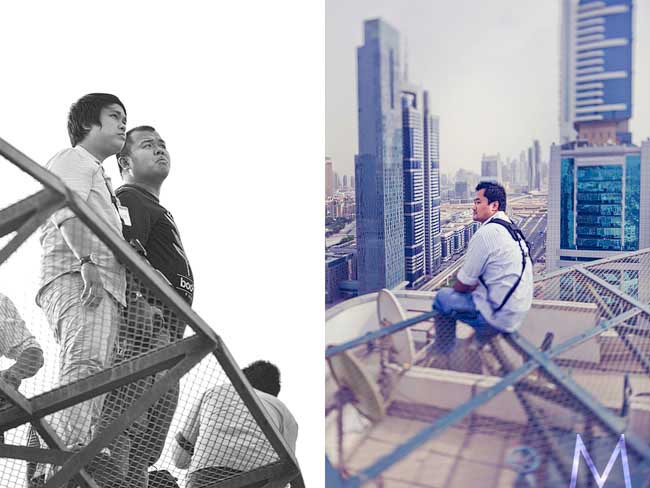 Thanks to this guy below, we were able to shoot at the rooftop of the hotel! He was awesome ;)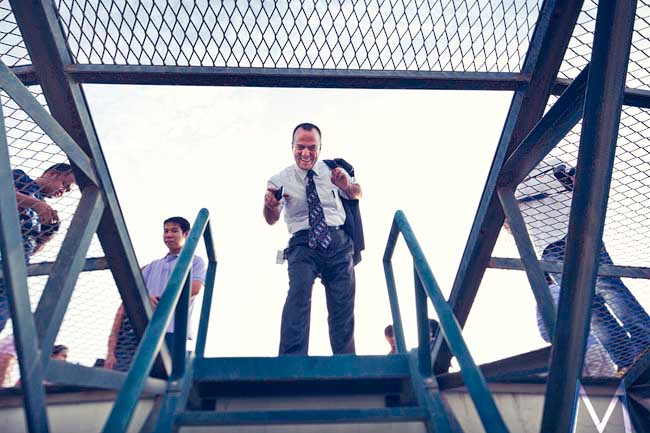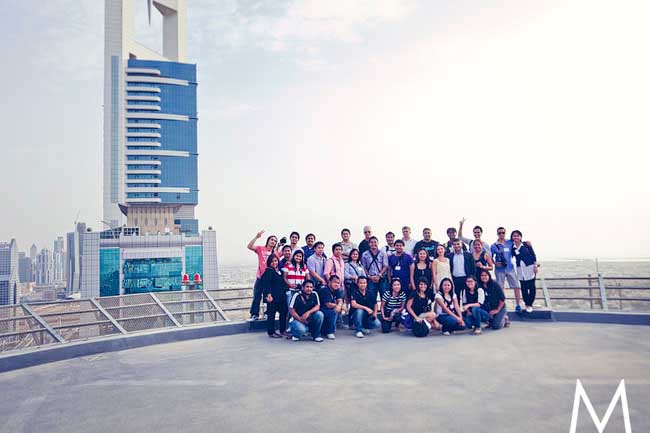 Metrophoto couple Tom and Roan :)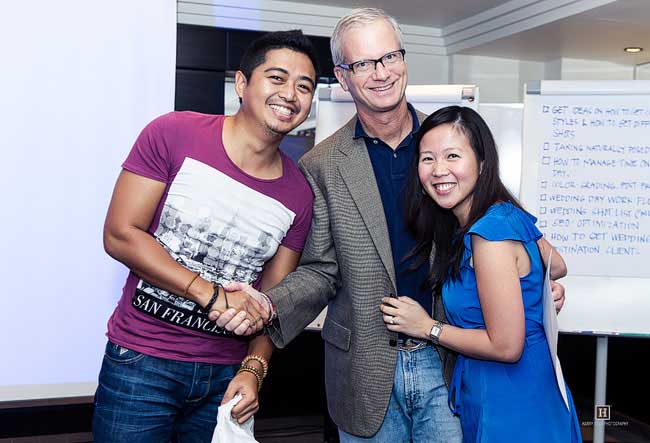 Sooo happy ;)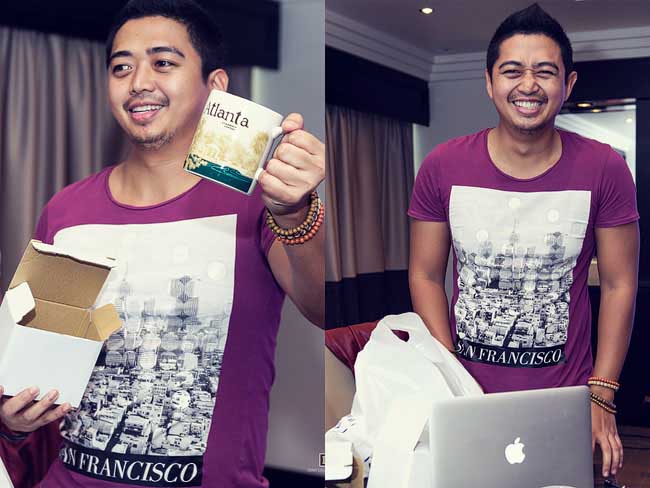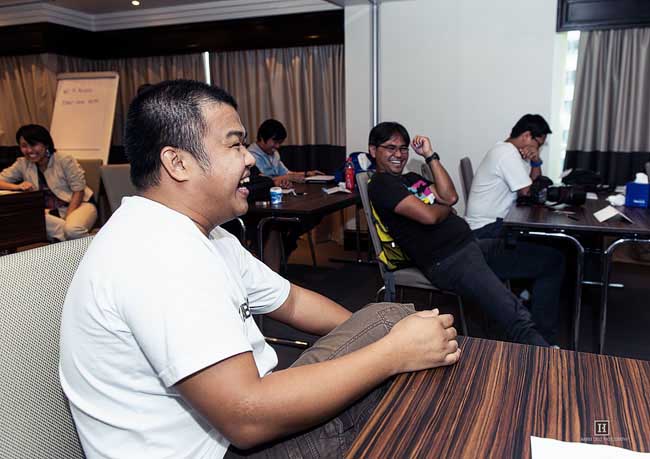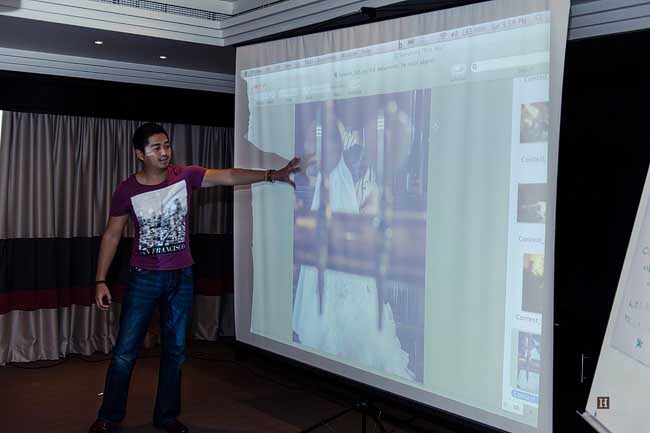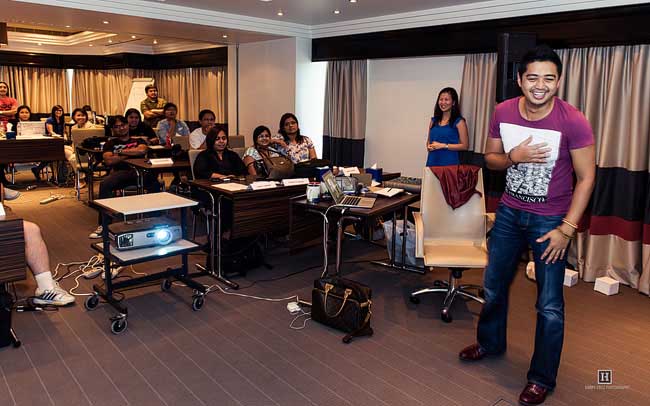 Here are the official photos from the shoot of Tony and Yara :)