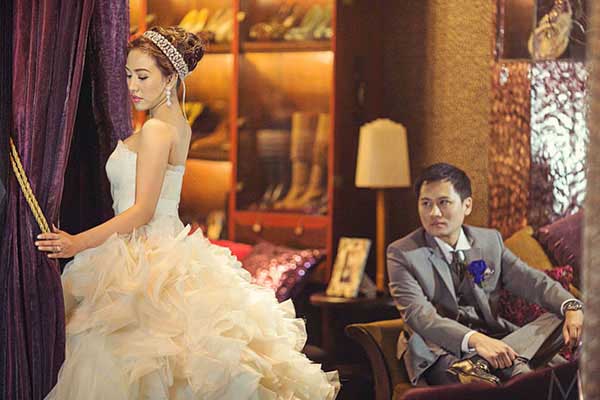 December 12, 2013
Shooting weddings of your friends are a combination of good things and bad things. The good ones are obvious, you get to be a more important part of the celebration by being the one who gets to shoot it and as photographer, you can't help but appreciate it more doing it for a friend, also [...]
0 Comments
Shooting weddings of your friends are a combination of good things and bad things. The good ones are obvious, you get to be a more important part of the celebration by being the one who gets to shoot it and as photographer, you can't help but appreciate it more doing it for a friend, also knowing more of the guests makes it a lot more fun to move around and engage. Oppositely, there are things you compromise because you have to work. It's difficult to be THE friend and then be THE professional as well – one has to give.
Don is a former officemate and a good friend of mine from the first company we've worked with. He was actually my mentor when I took over his job as a junior finance analyst. Nice and smart guy who doesn't sweat the small stuff. Anj, on the other hand, very spirited and plucky. They make a great Metrophoto couple – beautiful and fun.
My experience with them was quite extensive as we had their pre-wedding shoot in Japan almost a year before their wedding, met several times between that and their wedding, and Anj even had a boudoir shoot after the wedding. It's just amazing to be involved to such a degree while having the opportunities to capture moments along the way. Given that I'm featuring this wedding a good while after it has happened, just makes that experience linger a lot longer and deeper. :) I can't wait to see and catch-up with them again.
Enjoy the photos starting out with some of the unpublished shots from our Japan pre-wedding shoot :)
Supplier Line-up:
Make-up: Madge Lejano Landrito
Coordination: Teena Barretto
Videography: Jason Magbanua
Flowers and Styling: Henry Pascual
Gown: Vera Wang