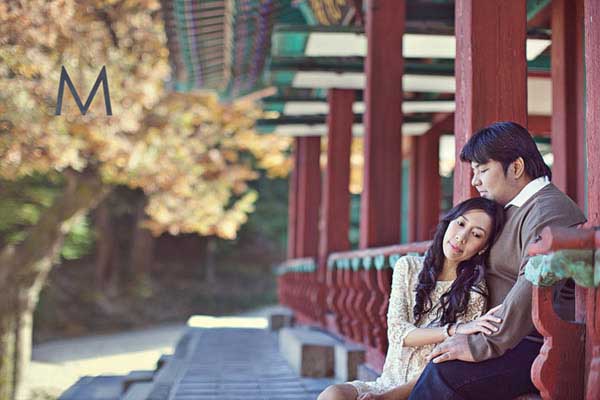 December 21, 2011
Is it a Korean proverb that once said that "Starting is half the task"? That a good start is important to any effort? Maybe, or maybe I just came up with it. hahaha. Nonetheless, it is something that Darwin and Nina and me definitely had in mind when we went to Seoul to shoot their [...]
4 Comments
Is it a Korean proverb that once said that "Starting is half the task"? That a good start is important to any effort? Maybe, or maybe I just came up with it. hahaha. Nonetheless, it is something that Darwin and Nina and me definitely had in mind when we went to Seoul to shoot their e-session. We wanted to begin right away and have a good start at that. This is why we chose Suwon as our initial location because of the promise it had when we researched it – ancient temples and structures that tower and defended South Korea before. It seemed perfect to get us going.
Little did we know that it will take us half the day just to get there via Seoul's intricate train system and then get a little disappointed that it wasn't worth the 5-hour trip and the structures are so far apart from each other it would take us a lot of time if we want to shoot at most of them. So much for that good start. But what the heck right? we were there already. If the initial impression failed to, well, impress… then it's my job to make sure it eventually will.
Not to take away anything from our first day of shoot, it was still very memorable for all the good reasons. The train rides, the delicious meals, the walk to the different edifices, and all the talking and joking in-between all sum-up to still a great start overall. And that carried the entire trip to an awesome and strong finish that made this shoot one of Metrophoto's all-time favorites.
So while that Korean proverb may seem correct, a great start doesn't always mean success. What I've learned is that if your with the right people (meaning those that know where to eat great food, those that can easily spot fashion disasters, and those that can stand to pose in freezing cold wearing summer clothes) and you know how to finish – a start, no matter how bad, will easily be history.
Enjoy the photos and check out how we Metrofied Korea.