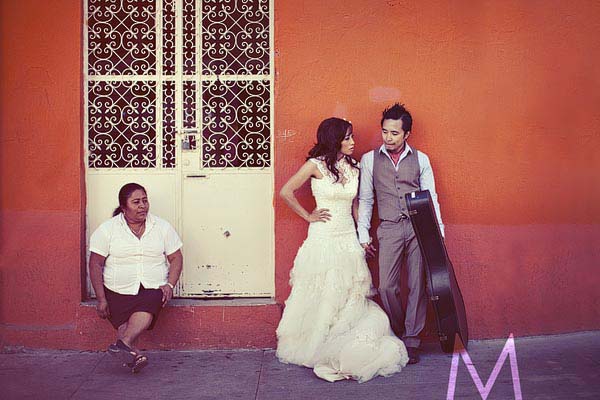 May 8, 2011
We're grateful for the rave reviews we got from the photos of Ollie and Cristina's Cabo Mexico wedding from our last post. And it's just fitting that we next share the photos from their aftershoot session that we had, this time in Cabo San Juan, which was the best "old mexico" feel we can find [...]
4 Comments
We're grateful for the rave reviews we got from the photos of Ollie and Cristina's Cabo Mexico wedding from our last post. And it's just fitting that we next share the photos from their aftershoot session that we had, this time in Cabo San Juan, which was the best "old mexico" feel we can find that side of the country.
If you missed seeing the wedding photos, click here.
So, with Cristina donning her Veluz wedding gown and Ollie his Hugo Bonn suit, we once again braved the exhausting mexican sun. This time it was fun-Juvy who helped us in the shoot. Fun-Juvy is the lighter, more carefree, and strangely open version of Strict-Juvy. hahaha. We barely had 1.5 hours to shoot all of these but when you have a gorgeous bride and an equally awesome… place, it's money. Ok, it helps that Ollie is good-looking too.
Now as our friend Juju likes to put it, enjoy the baddest set of aftershoot photos you've seen this side of town. Una epopeya se acaba de hacer