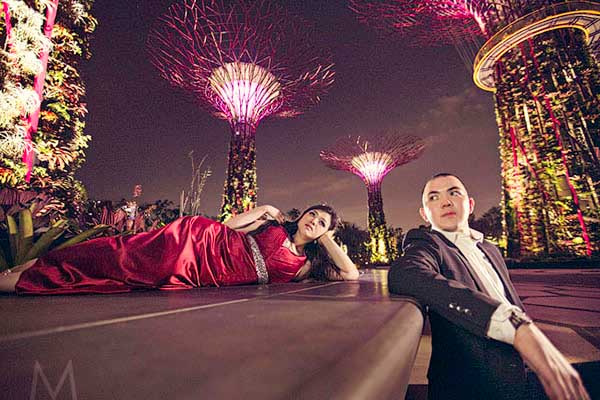 April 18, 2013
I love the Philippines, in fact I feel that there is no place better to live in than in Manila which is my home. But the city is just a b*tch when it comes to being a wedding photographer. Not only is it one of the least picturesque city I know, it is also the [...]
6 Comments
I love the Philippines, in fact I feel that there is no place better to live in than in Manila which is my home. But the city is just a b*tch when it comes to being a wedding photographer. Not only is it one of the least picturesque city I know, it is also the littered with security guards in almost every corner – all of which are instructed to oppose and seize people shooting with their SLR cameras. Sometimes it's an advantage to those who really take the time to get a permit to shoot or has the right 'connections' to be allowed to shoot, but most of the time it's a pain in the butt.
All these are a stark contrast to another of my favourite city, Singapore. In this small country, not only are people very tolerant of such shoots, the place is also astutely constructed to be conducive to shoot great compositions. And amazingly, when I already felt that I have shot in its nicest places already, they built something nicer to shoot at.
Today's photos are from the pre-wedding shoot of Jen and Vergel. Shot this inside the newly opened Gardens by the Bay in Singapore, it is a marvel to behold. With a lot of provisions for creative angles that we really love and night lights that really take you. Given the attractive nature of this new location, a lot of shoots are happening simultaneously everyday, but we take that as a challenge and create shots that are different from what anyone else would expect.
So please enjoy these photos from Singapore while we go back home to Manila and take a different challenge – getting to actually shoot. hahaha!