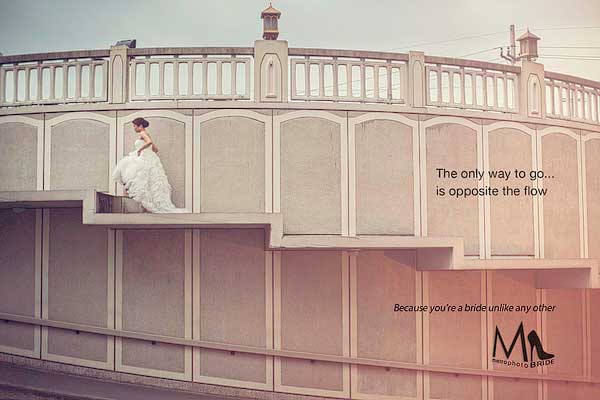 April 8, 2013
In a few months, it will mark the first year when we launched The Metrophoto Bride campaign. We're very proud of the people's response and how it effectively highlighted how The Metrophoto Bride stands out. Starting today, we'll regularly feature the posters, in batches, that we promote mostly in social networking sites to this blog [...]
0 Comments
In a few months, it will mark the first year when we launched The Metrophoto Bride campaign. We're very proud of the people's response and how it effectively highlighted how The Metrophoto Bride stands out.
Starting today, we'll regularly feature the posters, in batches, that we promote mostly in social networking sites to this blog as well. So first time visitors would have the chance to see these beautiful posters as well.
Be sure to check the captions out and if you want to see the full archives of the poster, please visit here.
Here is the write-up from our initial Metrophoto Bride post:
"Despite the thousands of brides getting married every year, a lot of people can clearly see the distinction of a Metrophoto Bride. Be it their passion to be unique, their desire for the finer and better things in life, their understanding of what really is beautiful and creative, their will-power to do what seemingly was impossible, or oppositely their lack of effort in being beautiful and stylish. These and a lot of other wonderful things set the Metrophoto Bride apart from everyone else and these are what we are bringing forth in our The Metrophoto Bride campaign.
This campaign is starting out as a series of posters that each and every Metrophoto Bride will have, highlighting what makes them amazingly different from any other bride. In the future, the campaign will aim to develop a community that not only prides itself of being distinctively accustomed to a higher-standard but also of being an asset to the environment and the people around it."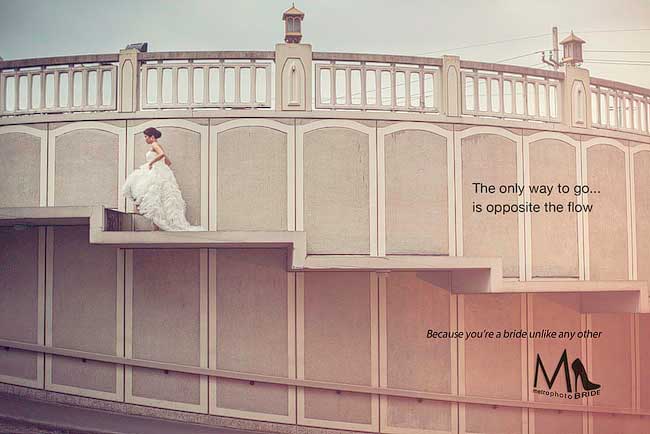 Brave. Bold. Beautiful. Going against the flow has never been this beautiful.
Metrophoto Brides are known for their uniqueness and their spirit. And while other bride simply do what every other bride does, the Metrophoto bride go against this norm in ways that are unseen before.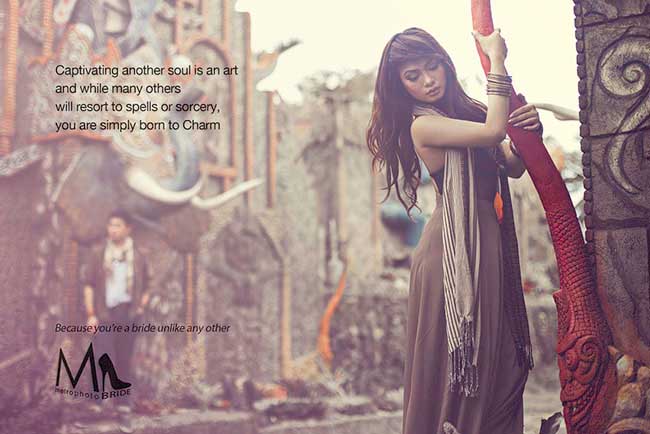 Their charm is inherent. This is why no matter what they do and wherever they go, things simply seem to fall under their spell.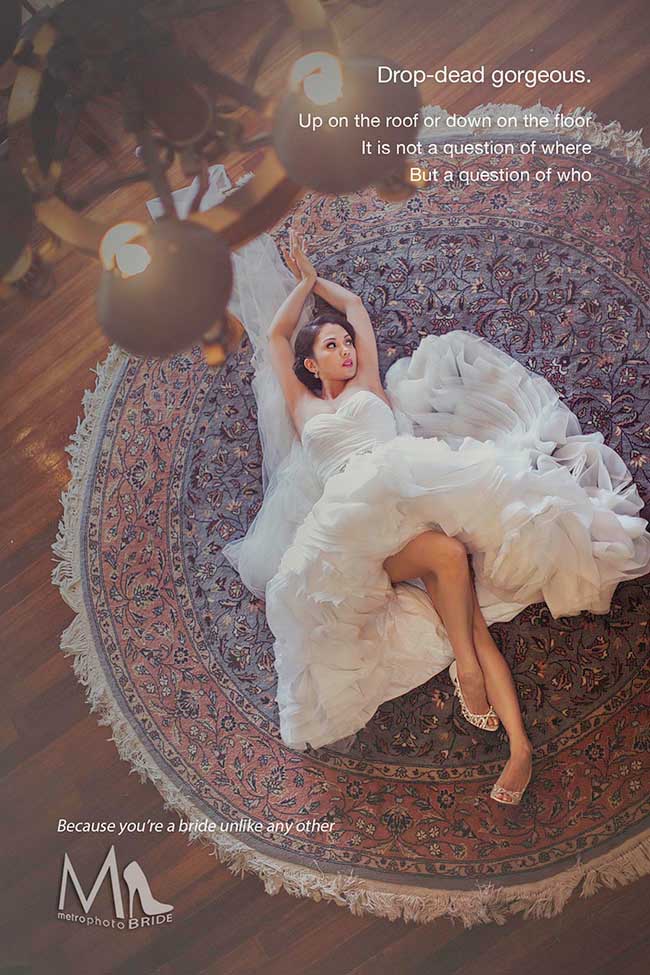 It doesn't really matter, where, or how, or when a shot is made. What matters is who's in it.
Up on the roof or down on the floor, in heavy downpour or in the middle of the dessert, the Metrophoto Bride is just always beautiful.