Every M event begins as a dream which M brings to life.
A testimony of our dedication to each and every metrophoto couple It doesn't matter who our couples are, we genuinely try get to know all of them; and it doesn't matter where the shoot is – be it in a place as unique as Cambodia or as common as the Manila Peninsula Hotel they will always be unique, they will always be beautiful. And we do all of these wanting nothing else but the pure satisfaction of each and every one of them of gave their trust and confidence in us. This is why, it's most overwhelming when they go out of their way to share and write something about their experience. Nothing else inspires us better. Recently, we've been blessed with quite a few testimonies from our brides and one of them, Nina (and Darwin – cover photo), even wrote us a full blog write-up. I feel so blissful, honored, and grateful that I couldn't be prouder to share them all to you. :) As a disclaimer, these are testimonials that were voluntarily emailed to me by my couples. If I receive more, i'll definitely add it here to keep it growing. :)
-Metrophoto
A wedding can definitely be overwhelming and as a bride, the whole day just passes by so quickly. This is true, for me at least. That is why it is important to get a good photographer to capture every single moment. Because the photos are the best kept memories of your special day. Metrophoto did an absolutely amazing job photographing our pre-wedding photos and our civil wedding ceremony in Manila. They definitely exceeded our expectations.
We were first introduced to them because they did my brother's wedding a year before, and my husband and I were blown away by their photos. I remember calling up Oly the next day and telling him that we wanted to do our pre-wedding photos with him and from the very beginning, Oly was fantastic, professional and extremely helpful with everything. He helped us brainstorm pre-wedding concepts and answered all our questions. He was so patient with us and no matter how busy he was, he always managed to find time to communicate with us.
No words can describe how exceptional all the photos turned out, they are well thought of and shot perfectly. Oly and his team really did a very good job in capturing our special day in such a way no one else could have. My husband and I are very happy with all of the photos. My husband and I have worked with other wedding photographers as we had two wedding receptions, one in Manila and one in Hong Kong and up until this day, I have regretted my decision on not getting Metrophoto for my wedding reception in Hong Kong.
None of the other photographers we have worked with, can compare to Metrophoto and the quality of photos they produced. I would without hesitation highly recommend Metrophoto to anyone, not just couples.
-Kara and Ming Tan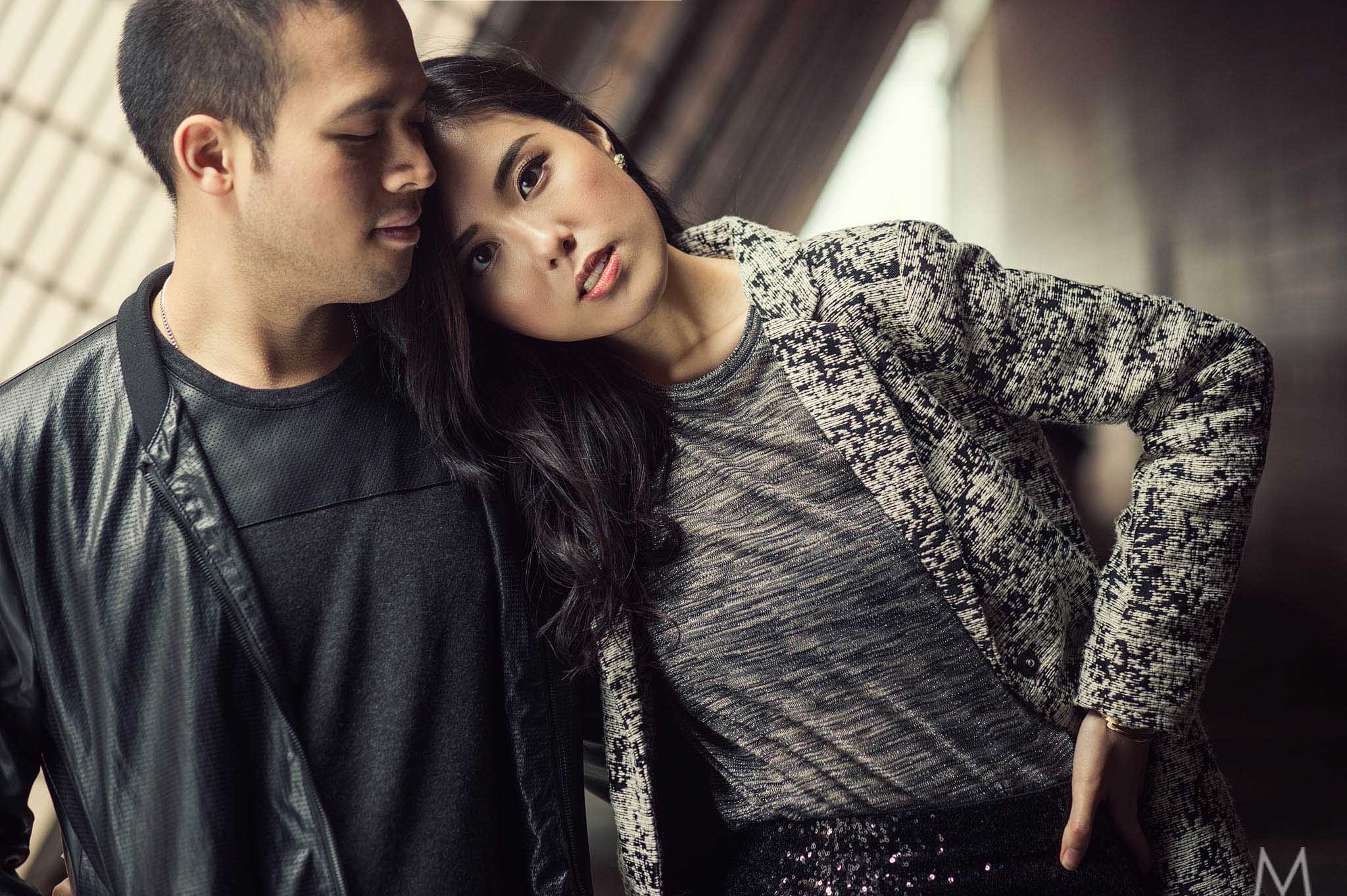 I'm a sucker for good pictures. After my fiance proposed to me, my top priority for our wedding was the photos. I wanted to have the best photographer for my wedding and I have no one in mind but Oly Ruiz of Metrophoto. I can still vividly remember our first conversation over the phone, he was so accommodating and friendly. And the first time we met, his innate ability to get along so well with people made us "click" instantly. It was an absolute pleasure to work with Oly from start to finish. We enjoyed every single crazy and happy moment with him during our prenup session in Cebu. He is the epitome of elegance and professionalism. Aside from him having a keen eye for great shots, he has this tendency to work and create something beyond his bride's expectations. He will always want what is best for his clients, nothing less. Our prenup and wedding photos turned out so beautiful, that my husband and Iwould watch it every night before we go to sleep. We are grateful for having Oly as part of our wedding team. His incredible personality, as well as his great photos, made the entire wedding experience truly memorable for us!
Overall, Oly is an extremely talented photographer. I would have no hesitation in hiring him again, and would heartily recommend him to anyone looking for a photographer for their special day.
-Chex and Ed

Gacrama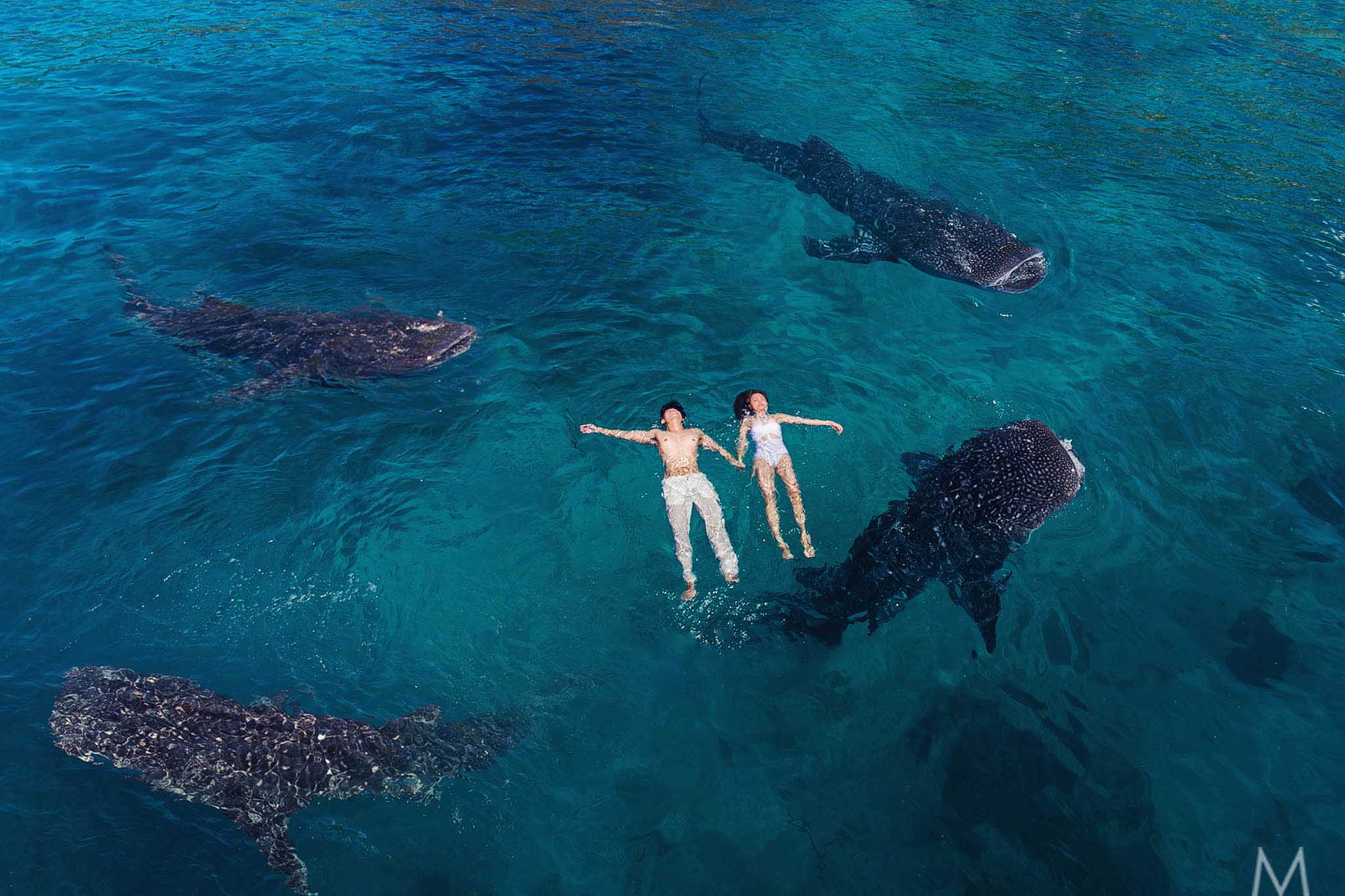 We were initially intimidated with Oly's signature style because of how unconventional it looks and we were not used to pictorials. But come to think of it, why would we want our photos to look so ordinary that almost every wedding photographer can copy? Oly assures that every photo he takes is well thought of and executed flawlessly. He finds unique ways of making a dull or a commonly photographed scene look amazing.
The first time we met Oly was during our pre-wedding shoot and we instantly felt very comfortable with him. We felt like we already knew each other from a while back. His effort was immeasurable and his team was outstanding, sacrificing themselves under the scorching sun and even ran up and down the slopes just to get perfect shots. Oly gave clear instructions on how to pose, making sure that his subjects were not left clueless on what to do. We loved Oly so much that we always recommend him to everyone we know who, in turn, all have the same feedback about their one-of-a-kind Metrophoto experience. He has also now become our go-to family photographer.
-Steph and Randell Ty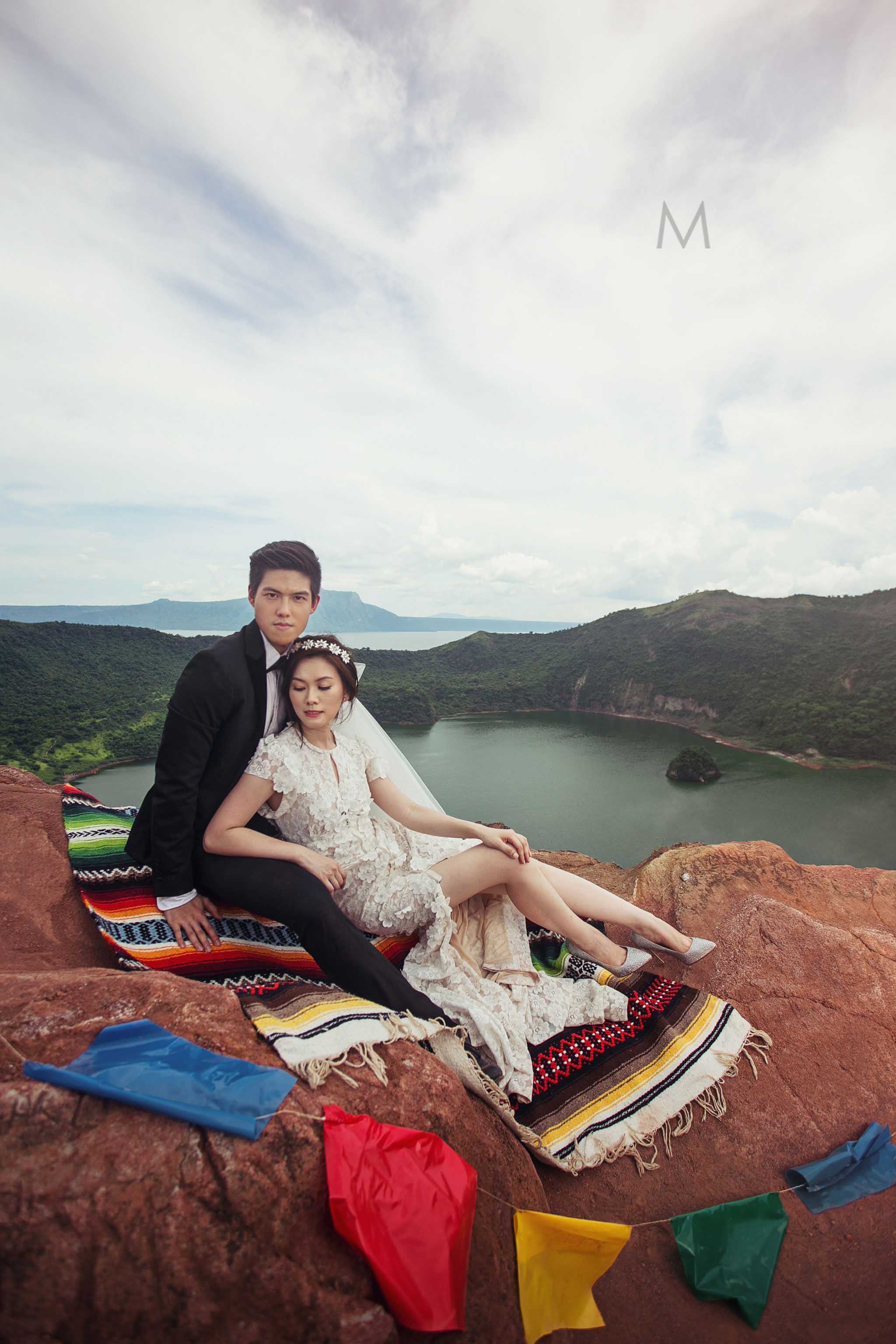 It's our 15th wedding anniversary. It's very special because it's intimate. In fact, it was just  my husband and I declaring our vows again. It doesn't have to be with a big crowd. It is enough for just the two of us with the presence of a Catholic priest to bless our married life.
I thought I was going to lose him back then. But God is so good to give us second chances. It's amazing that he is even healthier now than on our first wedding 15 years ago.
It doesn't have to be fancy. But every additional year to our married life is a blessing.
I learned that you can have a beautiful wedding, regardless if it's intimate, or in front of hundreds of people! What is important is the two of you.
Just set right priorities and things will be great! As a bride, I just enjoyed the day. Something I always tell my brides: Let Go. Go with the flow. And enjoy every moment of it.
All my suppliers are amazing to help me pull off a one-month preparation wedding!
Oly Ruiz of Metrophoto. No words! So proud to be a Metrophoto bride! We were Metrofied! I told Oly, I may not be able to do "buwis-buhay" shots but everything came out so beautiful! It was right on point for us! He brought out the best in me and my husband who was very shy to pose for the camera. All pictures were natural. His style is just perfect for us.
-Jody and Dicky Liwanag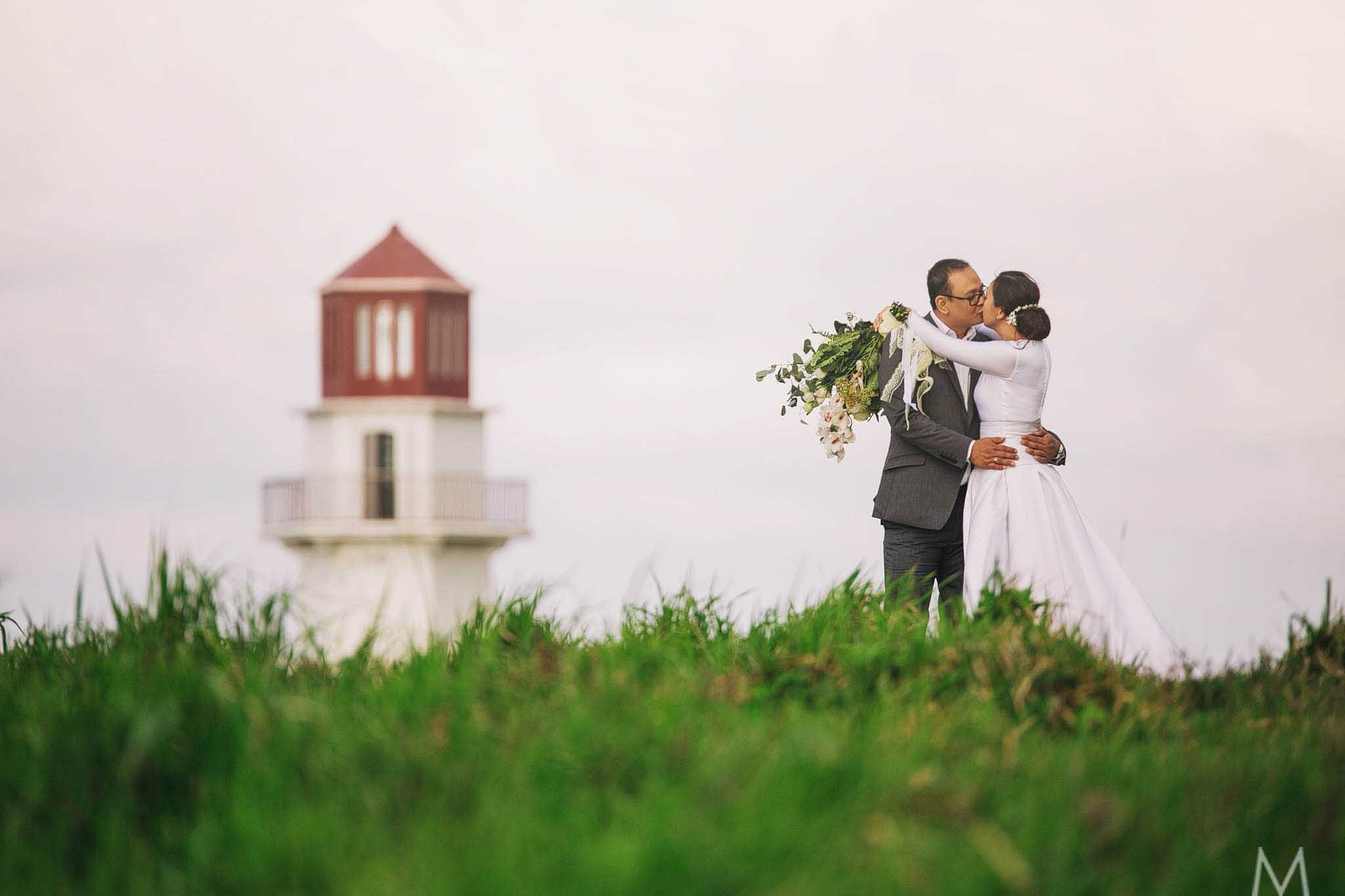 Everybody knows how good Oly Ruiz is. Me and Nina wouldn't even be getting him if he wasn't right? But what we didn't know how GREAT he really is. It's easy to take beautiful picture of beautiful subjects in beautiful places. But one look at Oly's portfolio in his blog will tell you that he takes beautiful photos all the time. "Ikaw na talaga, Oly" (it's you already).
We came to Korea for our e-session with very high expectations on one our locations (Suwon). At the start of our trip we were frustrated with the place we chose and were surprised by the cold weather. But did this stop Oly from taking great pictures? Definitely not. In fact, most of our beautiful shots were taken in this location.
I also noticed how good he is at capturing our unguarded moments. I guess it is in these situations, when we are no longer acting or posing, that love between couples really shows. It is said that a photographer is great when they can see the genuine beauty in pure love, regardless of how it is packaged. And these moments of ours were all captured by Oly during our e-session and wedding.
Another great thing about Oly is his intense passion for the craft. He doesn't stop until he finds the perfect shots. You can also feel his creative juice flowing which made us excited all the time. We always look forward on what he'll make us do (i.e. sit on edge of a bridge, stand on top of a roof, or pose at the edge of a moving yacht, etc).
In our last day in Seoul, just when we thought we are done with the trip, Oly asked if we are still game to shoot. According to him there were still some shots he wasn't able to do for the past two days and he wanted to do it. And who are we to object right?
Oly also has a way of making his clients comfortable which makes the shoot relaxing and fun at the same time. Nina is the type of girl who isn't a fan of posing for pictures, but Oly was able to doll her up like a model easily (It helps that Oly demos the poses himself).
But what really separates him from the rest is he genuinely gets to know his couple. It doesn't matter what your stature in life is or you're face value is. To him, all of his couple are interesting subjects just waiting to be explored and be photographed.
Now as we look at our thousands of prenup and wedding pictures, we are happy to say all the moments which we want to treasure and would want our children and grandchildren to see are all captured. Our pictures tell our story.
Getting Oly was the best choice we made for our wedding. We are so proud to be Metrofied. :)
-Nina and Darwin Villanueva
You can check out Nina and Darwin's full post (with photos) here.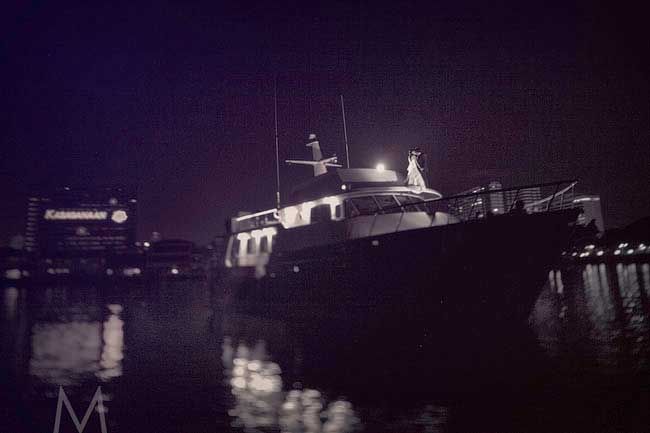 In planning our wedding, I wanted the best of everything. And when I saw Metrophoto's website, I knew Oly was the best. When I saw his "painting with lights" method for wedding pictures, I could already imagine the wedding picture that would be hanging in my house.
As a bride based in the USA planning a Philippine wedding, it was such a wonderful sigh of relief to meet Oly and view his work. His eye for great lines, composition, editing skills, and savy fashion-esque pictorials fit our personalities exactly (my husband is in the luxury fashion business so has very high standards and Oly blew us away!). Also, Oly had just gotten back from a shoot in Venice and we wanted our engagement pictures in Europe– perfect match!
Throughout the planning, Oly was always prompt in responses to questions and kept us in the loop. During the wedding, he was wonderful because we already felt that he was a friend. You could see that the effort he put into the shoot was because he genuinely wanted to give us the best pictures possible. Even little touches like how he remembered our entourage's names so he could tell them where to stand. Always professional and extremely personable, I had no doubt that the pictures would be amazing.
When Oly sent the final ones to us when we were already back in the States, tears just came to my eyes. He captured moments that made me feel like I was reliving my perfect wedding. We are so grateful that we continue to feel the magic of the day every time we look at them.
-Kristina and Ramon Tioseco-Trinindad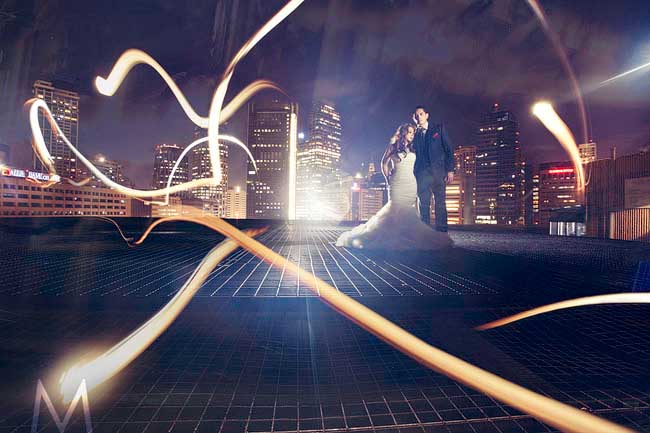 We got married last December 16, 2011 and Oly handled both our pre nup and the wedding itself. All I can say is that his work is FANTASTIC! His shooting style, which ends up making you pose in awkward places really pays off! His shots are elegant, modern, timeless, I can't find enough words to describe his work! It's just beautiful!
We had our pre nup at the Mango Farm, thinking that we would just have a standard photo shoot, but Oly had so many ideas and we ended up climbing the roof of the Mango Farm's reception area and taking some shots there! We also ended up climbing the mango trees there as part of the photo shoot!
Once we saw the shots, my jaw dropped in awe since we didn't expect the shots to be that perfect. Oly and his team definitely raised the bar of what to expect from him. Oly didn't stop surprising us with his prowess, even until after our wedding rites, he still surprised us with his out of the box thinking and shooting.
Oly, if you're reading this, Thank you for giving us the best service ever! It was a really nice experience working with you and your team. Oh, by the way, there is something I don't want to thank you about, and that's giving us a really hard time to choose which photos to put in our album! It's so hard to choose the best shots, since all of them are beautiful! I have already been suggesting my other bride-to-be friends to avail of your services. I just hope that you still have a slot for them.
See you around Oly! METROFY THE WORLD!!!
-Cathy and Martin Garcia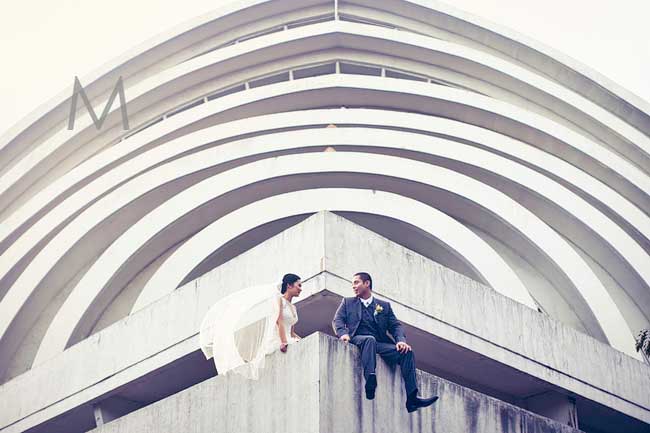 Oly delivered far beyond my expectations. He knows how to capture exceptional shots and made us comfortable posing infront of the cam from start to end. He's well grounded inspite of his popularity and he's definitely my top supplier! 
-Trina and Raymund Revilles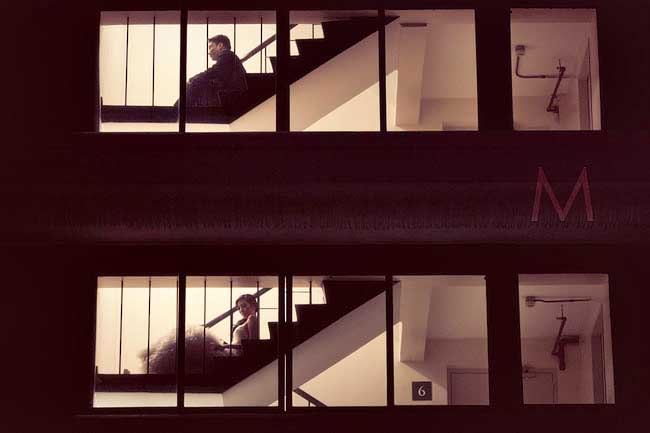 Settling was never in my vocabulary when it came to planning our wedding. Besides, we would only get married once, so why not have the best, right?! Though as clueless as I was during the initial stage of planning, as advised, I booked a photographer, It wasn't Metrophoto. Being California based, google was my BFF when it came to planning our wedding. After not even a month of blog reading, google searching, Oly found me.hahaha j/k It was then that I discovered, Metrophoto.
After that, the rest was history. I had to have him! Fingers crossed, I then emailed Oly. To my surprise, I got a response not even an hour after I had sent it. He was still available. My heart skipped! Right then and there, I booked him. You might ask, "what happened to the initial photographer booked?", the down payment was forfeited. But I didn't care. Oly Ruiz was shooting our wedding. What more can I ask for?!
Now, 3 weeks after our wedding, My husband and I are still drooling over the sample pictures Oly had sent us. Friends, families, co workers, Facebook friends are all so amazed. My FB notification has been flooded by likes and comments like "wow, this looks like a wedding magazine cover". Of course, I am flattered.
Oly and his team had been such a wonderful part of our wedding. Very professional, accommodating and uber talented! Given a chance to do it over again, without a blink, I'd still pick Oly Ruiz of Metrophoto. HE IS THAT GOOD!!!Thanks Oly!!! You Rock!
-Diane and Hero de Guzman