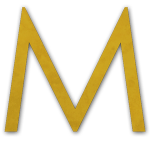 WEDDING PHOTOGRAPHY EXPERIENCES
UNLIKE ANY OTHER
Based in Manila, Philippines, we travel to cover weddings in all types of cultures and destinations around the world creating the best possible wedding experiences, not just photographs, to a limited number of couples every year.
Choose between Oly Ruiz or Erron Ocampo for the most personalised and one-of-a-kind wedding experience.
One of the most definitive traits of all Metrophoto brides is the combination of beauty and feistiness. It just really depends...
We'd love to hear from you. Let us know about any inquiry or feedback you may have and we'll do our best to get back to you sooner than you think we will.
meetus@mymetrophoto.com +6324561114 The Wedding Lounge, Unit 1 Southway Condominium, Mayapis cor. Bakawan Sts., San Antonio Village, Makati City