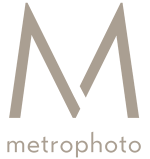 THE WEDDING PHOTOGRAPHY OF
EVERYTHING
From the most amazing and unique portraits to the most captivating and enduring moments, in the Philippines and in many corners of the world, Metrophoto unwaveringly creates exclusive experiences that is everything any discerning client could ever dream of.
M is every moment. M is everything.
Enjoy the splendour and the story of our every shoot inside these stunning photo galleries.
Choose among Oly Ruiz, Erron Ocampo, Dino Lara or Paolo Nierves for the most personalised and one-of-a-kind wedding experience.
While we always 'click' with our clients, it is when we meet them where we can tell how much we are...
We'd love to hear from you. Let us know about any inquiry or feedback you may have and we'll do our best to get back to you sooner than you think we will.
E meetus@mymetrophoto.com
T +63 2 515 6946
M +63 918 933 1398