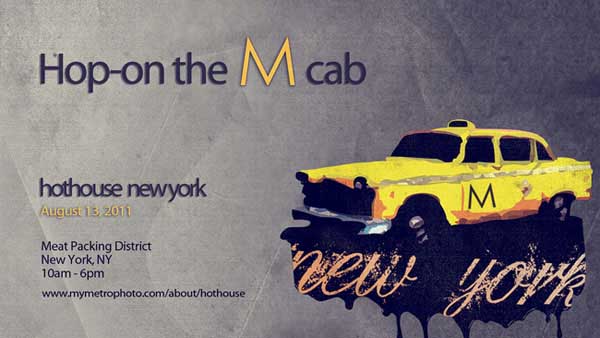 November 6, 2011
This year has been the biggest yet for Metrophoto and that goes for my Hothouse Workshop series as well. We had very successful workshops here in Manila and then in London, Kuwait, and New York. It was an unimaginable feat but like a lot of our successes, with a lot of hardwork, prayers, and the [...]
2 Comments
This year has been the biggest yet for Metrophoto and that goes for my Hothouse Workshop series as well. We had very successful workshops here in Manila and then in London, Kuwait, and New York. It was an unimaginable feat but like a lot of our successes, with a lot of hardwork, prayers, and the genuine desire to fulfill the Metrophoto experience, we have done it in record time and fashion.
As we announce the final Hothouse schedule of the year and prepare for bigger things for 2012, we want to feature the photos from Hothouse in New York last August. We were overwhelmed by the response as all slots were booked right away and we had attendees as far off as Washington DC and Florida. My huge thanks to Sachi Villareal and Bryan Geonzon for organizing the entire workshop that turned-out awesome in each and every way. This is New York, baby; and to be able to conquer it this way was incredible.
So without further ado, let us take you throughout the Hothouse New York experience. And if you want to be part of the next Metrophoto Hothouse experience, click here for the details of the upcoming Hothouse 7 in Manila.
Lecture part was held in midtown manhattan. Here I'm definitely not singing to them while I describe Metrophoto's one-of-a-kind wedding albums. That guy behind me is Metrophoto mainstay, Noel Dasmarinas.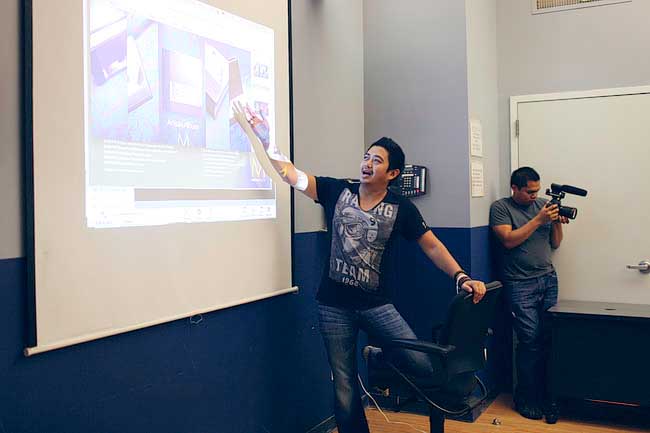 Participant introductions. It was an all-filipino, all-men group.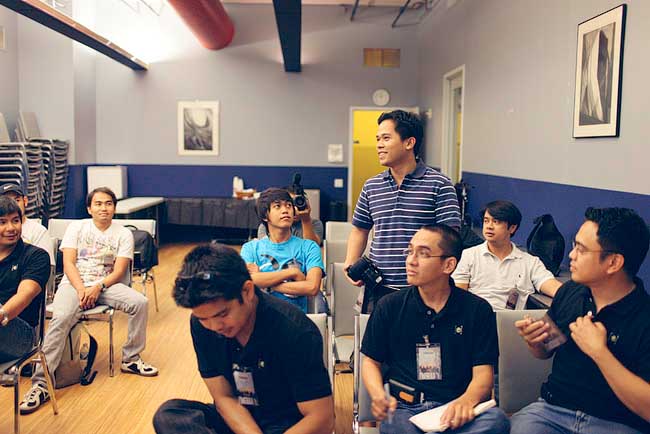 Thanks to Sachi for these behind-the-scenes photos including this close-up of my favorite shoes :)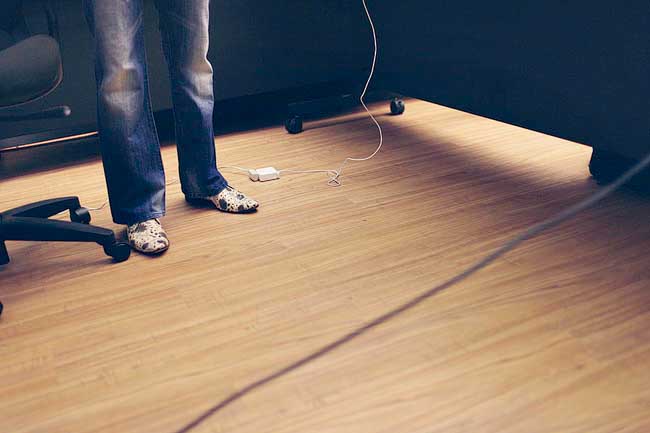 And this is not one of my dance moves, I have better ones than this.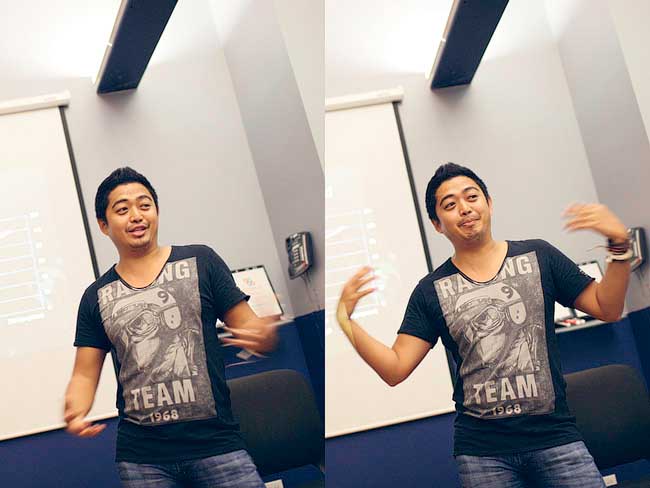 Brad from D.C. – he's the reason everyone must speak in English. lol :)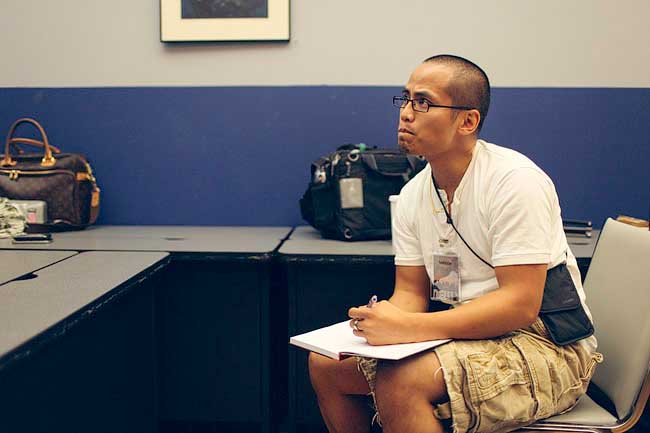 After a delicious lobster lunch, off we go to the shoot in Manhattan's Meat Packing District. We literally packed the place.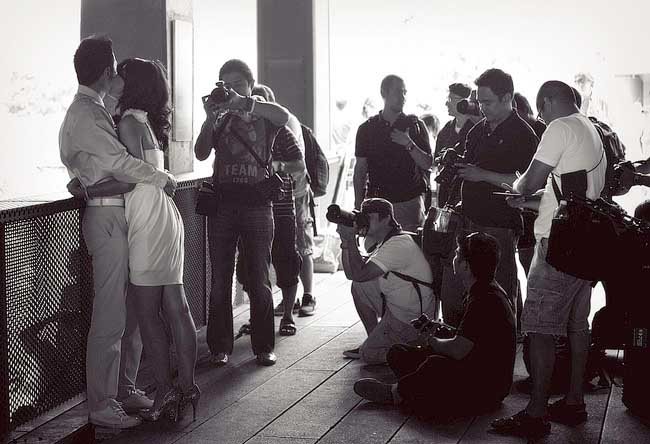 This is how you shoot birds – Metrophoto style. hehehe.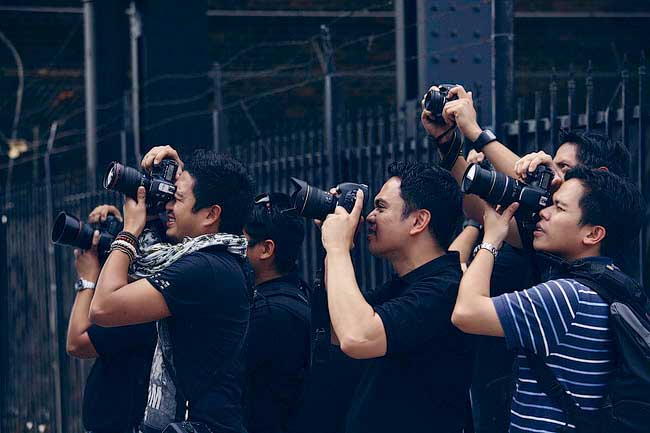 And this is how you shoot walls – Metrophoto style.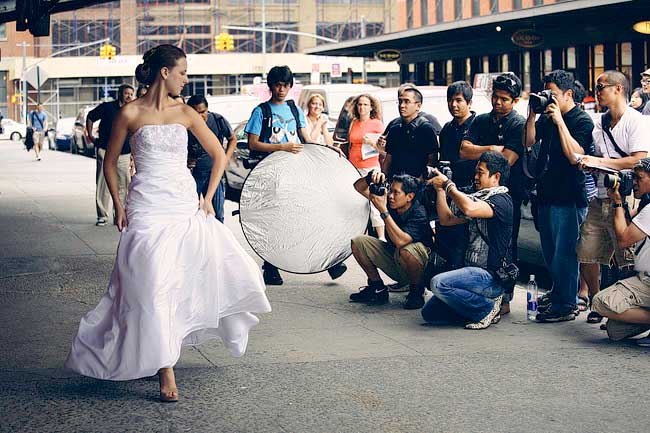 Debrief after the shoot. See my face? It was still THAT intense around that time.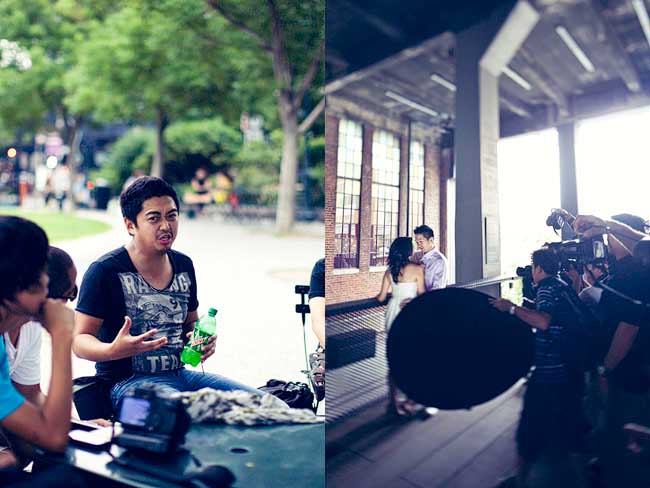 Here are the official photos from the workshop. First of Winnie and Daniel.