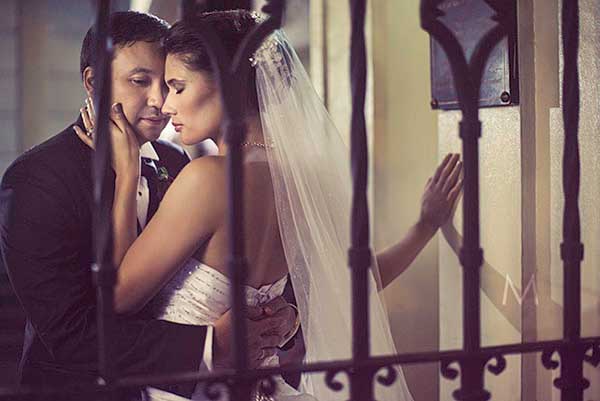 October 6, 2013
The wedding of Jen and Jules has been one of the most touching that I've ever had. Minutes before going to the church to get married, Jen had to stop by the hospital to see her dad, who had been too sick and cannot get the doctors to allow him to attend the wedding of [...]
8 Comments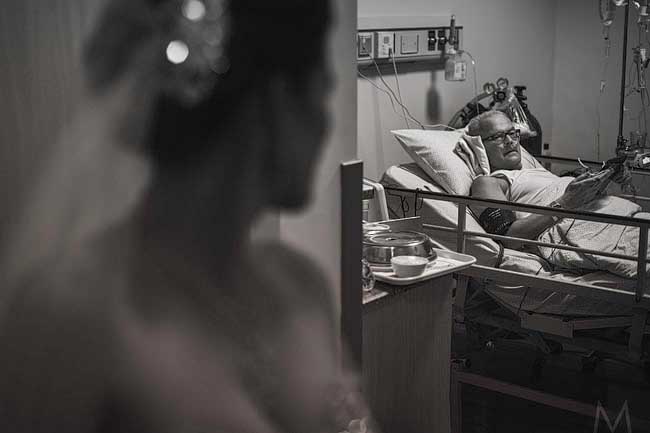 The wedding of Jen and Jules has been one of the most touching that I've ever had. Minutes before going to the church to get married, Jen had to stop by the hospital to see her dad, who had been too sick and cannot get the doctors to allow him to attend the wedding of his daughter.
Jen's father has cancer and according to her, it has gotten worse the past year and that was the reason they had to schedule the wedding much earlier. Unfortunately, in the days leading to the wedding, Mr. Rosendahl had to be admitted to the hospital and his condition was serious. Everyone has been praying in the hope that things stabilize so he could at least walk her only child down the aisle for her wedding. Hours after, the medical staff have decided that it wouldn't be possible and Jen was torn.
How is it fair that one will have the happiest day of her life and the same time be brought down by an adversity? Jen had to make a decision and given that the wedding is just moments away, it was just too late to postpone it.
And so the visit to the hospital was inserted to the schedule. Her dad will at least be able to see Jen and how she looks like just before she walks down the aisle.
It was a rainy Saturday afternoon and traffic was horrendous. But a pleasant surprise greeted everyone at the hospital as Jen's dad had already been taken out of the ICU and was well enough to talk and even set-up his tablet where he will watch the ceremony live via facetime. It made it easier in everyone's mind and heart to think that he's doing better, especially to Jen. We got to Santuario de San Antonio just in time and everything felt as how every wedding should be – wonderful and heartwarming.
Throughout this amazing day, we were blessed to be present to capture all the moments that made this such a special wedding. Please take the journey again with us through the photographs below.
Supplier line-up:
Make-up: Jo Ticzon
Videography: Derek Yee
Coordination: Christine Ong-Te
Flowers and Styling: Teddy Manuel
Caterer: K by Cunanan
Ecmee: The Boys Night Out