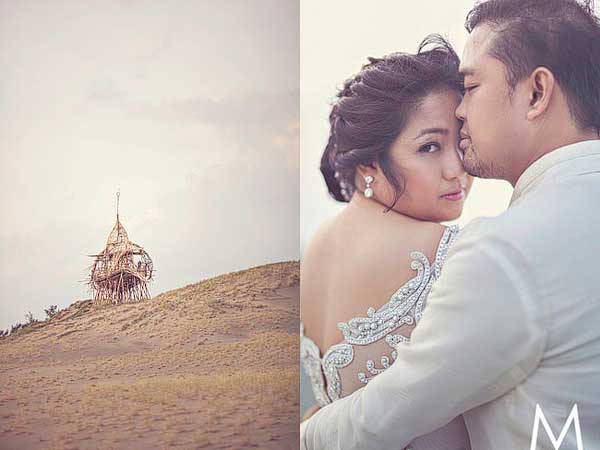 March 11, 2013
Destination shoots in historic places around the world are amazing, but sometimes, I tend to forget that I need not to go too far to be part of weddings that are in most ways as amazing as in any other part of the world. "Not too far" may be subjective and likely to many the […]
0 Comments
Destination shoots in historic places around the world are amazing, but sometimes, I tend to forget that I need not to go too far to be part of weddings that are in most ways as amazing as in any other part of the world. "Not too far" may be subjective and likely to many the twelve-hour drive to the region of Ilocos in the northern part of the Philippines may seem far enough, but for me it is still home and I'm totally captivated by the beauty we have here.
So yes, today we're featuring the wedding of Mija and Marty. Both hail from the Ilocos region, Mija from Ilocos Sur and Marty from Ilocos Norte and both are wonderful individuals. Now their wedding are totally different from many of the weddings we share here. For starters, this is the first time we're shooting a wedding in the resplendent and most-chronicled Paoay Church. The place is spectacular and to shoot an actual wedding there is a dream-come-true. The venue of the reception party is as splendid because Mija and Marty actually finished building a resort, the Monte Costa, just in time for the wedding. So you see, there are a lot of must-see things from this wedding.
Speaking of must-see things, you should also notice that we shot the portrait session in Ilocos' famed sand dunes. So from the church to the resort and up to the sand dunes, I hope this post provides you with enough new things to see and inspire you on this new week. :) Enjoy.
Supplier Line-up:
Coordination: Rita Neri Event Planners
Wedding Gown: Francis Libiran
Caterer: Bizu
Emcee: RJ Ledesma
Cake: Penk Ching