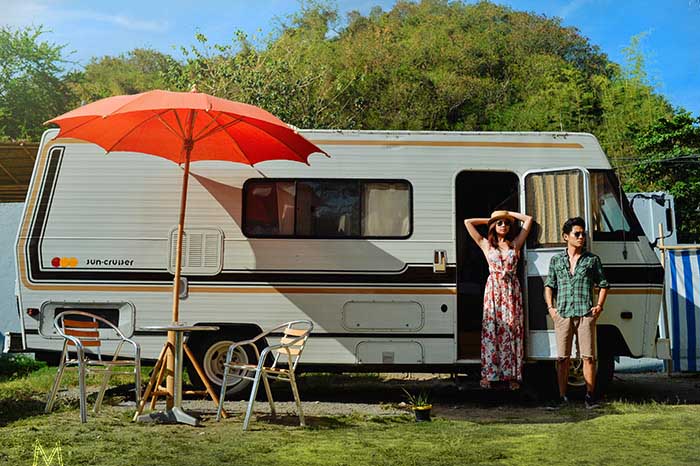 I've shot hundreds, maybe over a thousand engagements and weddings, and they're all unique and special. Please indulge me as this couple is extra special to me and very close to my heart. My younger brother Earlzon is getting married to Micah in a very intimate wedding soon.
These two love to travel and are very adventurous and so one of La Union's surf spots is just the perfect backdrop for their pre-wedding photos. When they told me where they wanted to have a destination engagement shoot in La Union and showed me some photos of the RV, I said we have to have the shoot there. RVs are not common in the Philippines and I don't think I've seen one before, something new, which is just what I always look for.
I can't believe my younger brother is already getting married, when I started shooting weddings he was still in his teens. The years are catching up to me. Haha! That only means we are still living and here on earth and we should be thankful about that. And let me start thanking all the beautiful people who have offered their services for the wedding of Micah and Earlzon. You guys are such a blessing and are such a welcome and wonderful surprise.
So I'll save some of my sentimental feels and let you enjoy the photos first.