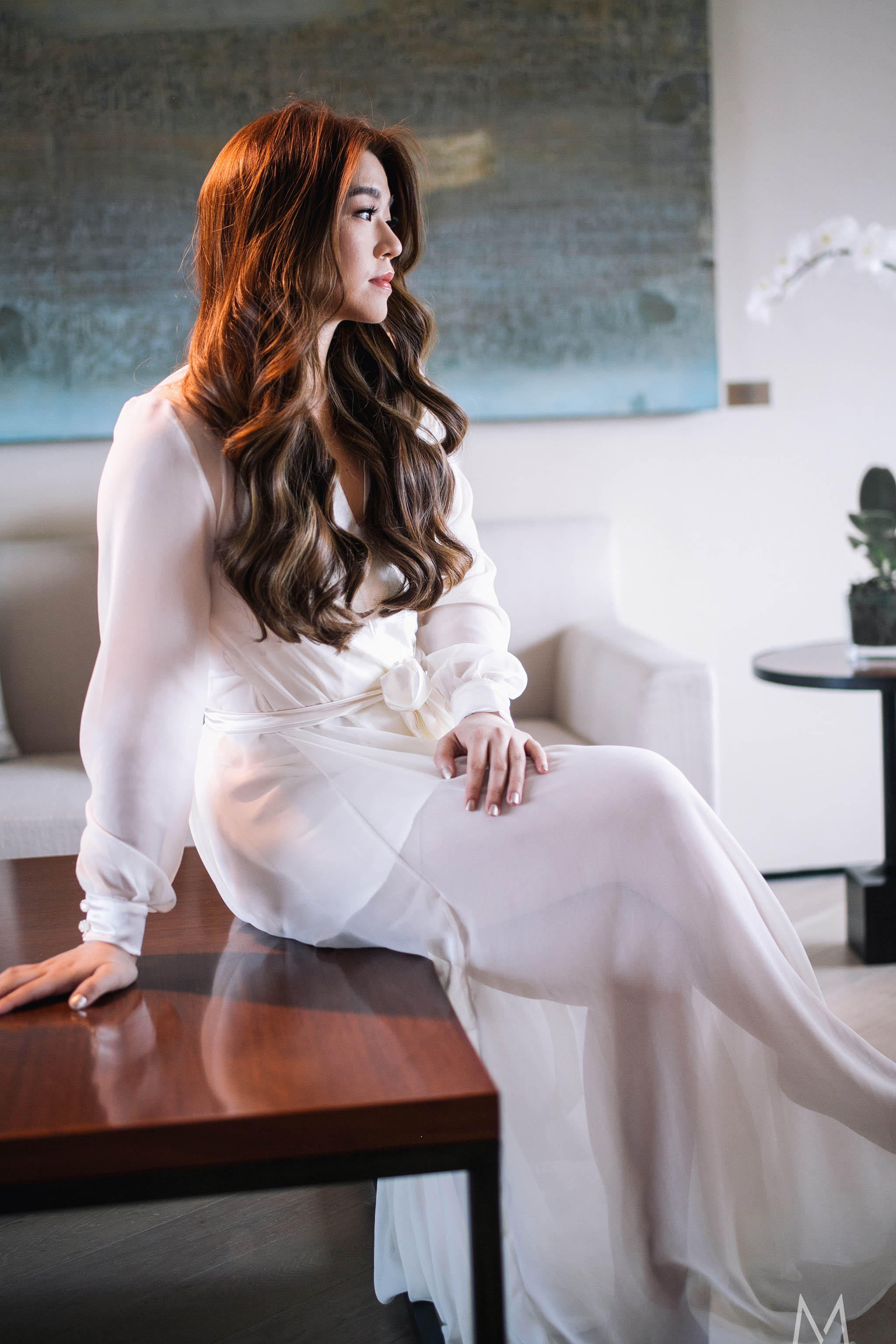 While we always 'click' with our clients, it is when we meet them where we can tell how much we are going to click. Sometimes it's to the max, sometimes it's just right and then sometimes, that assumption wrong.
When we travelled to shoot the Japan prenup of Marie and Abe, I really felt that they were somehow aloof with me. Back then I wasn't sure if it was because I was not their first choice to shoot their wedding, or because I was not answering them fast enough in Viber or because I ordered to much when we met in Teriyaki Boy, or because I was a bit late on our first day of shoot in Japan.
It turned out that Kyoto traffic was a blessing because that's where we bonded. After that, I found out that all of what I thought were wrong. They really wanted me to shoot them from the start (albeit I was pricey according to Marie), they really didn't care how fast I respond in Viber-as long as I do, it was really Marie to over-ordered in Teriyaki Boy (something that we would all repeat many times over in Osaka), and I guess they were also fine that I was a bit late during our first day of shoot (although with this, I'm not exactly sure. haha). It was just that they thought, it was me who was too intimidating, thus they didn't engage that much.
I would have never thought, but Marie and Abe is now truly one of those clients that is the dearest to me. I them to bits and I did nothing but enjoy their wedding and I have nothing but the highest praises to them and to everyone around them. It's fascinating that something so wrong could be turn out to be sooo right. Enjoy the photos.
Supplier Line-up:
Make-up: Anthea Bueno
Wedding Gown: Patricia Santos
Coordination: Christine Ong-Te
Video: Notion in Motion
Flowers and Styling: Nicky Chatto
Groom's Suit: Tino Suits
Emcee: JC Alelis
Reception: Conrad Manila