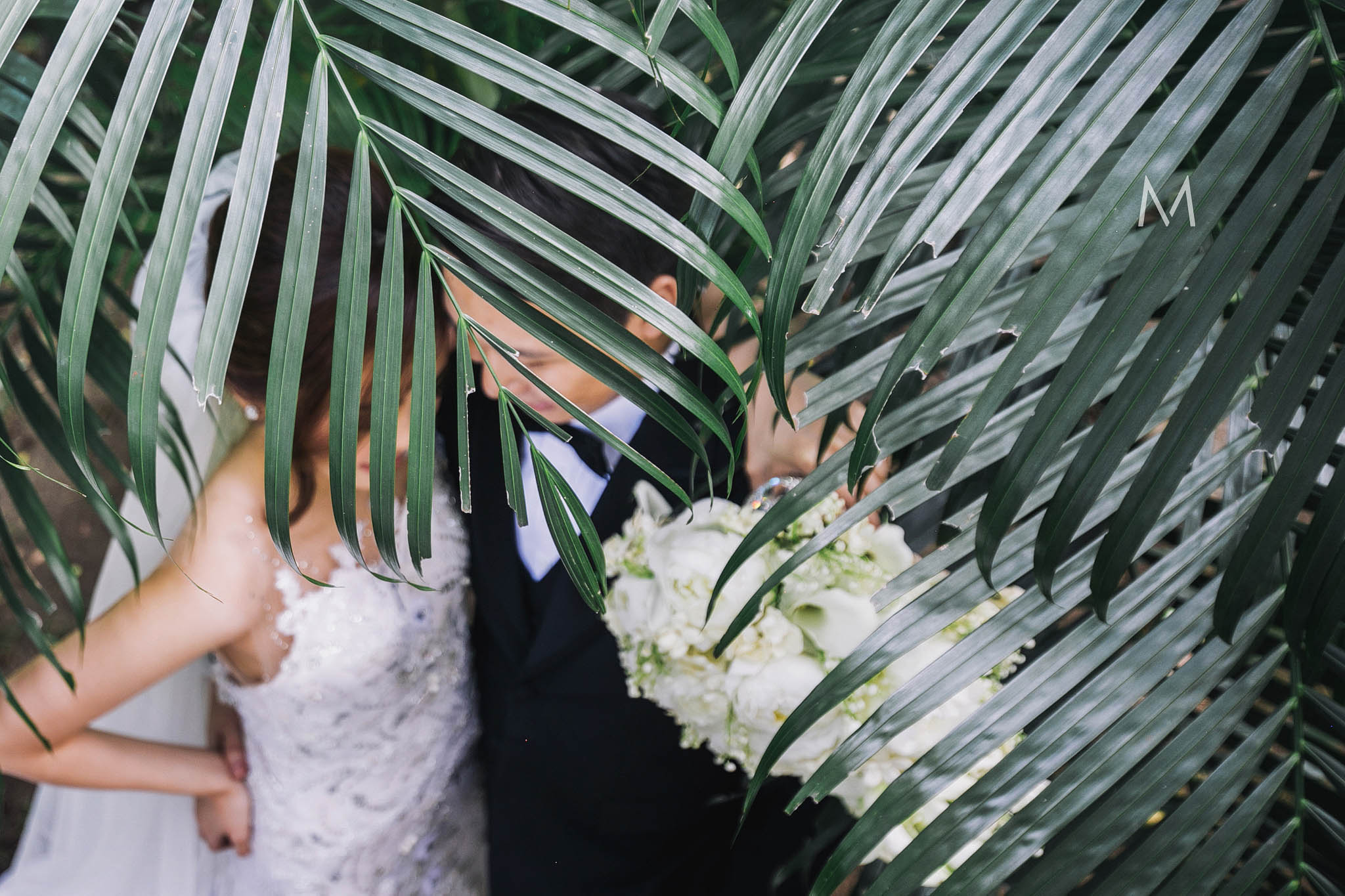 If there is one thing I hate the most, it is waking up very early in the morning. Ok maybe next to negativity and mayonnaise, but it's up there with the things I hope do not exist in life. My profession as a photographer is as ideal as it can get, but sometimes it does have days where we are required to wake-up much earlier than the usual. Case in point is today's feature of the wedding of Natassha and Charles, in which the scheduled ceremony of 10am had me up and about as early as 4am. There are days that I only start to sleep at this time.
While it is starting to sound like I am complaining, let me say that in most cases I would be, but not this time. The moment I went in and saw Nikky being made-up for her wedding, I honestly felt that it will be one of the most exciting and beautiful days ever. And you know what? That was exactly how the day had been. From that very early hours up to almost the next day, I witnessed and took part in what was the most heartfelt, most beautiful and most well thought-of weddings I've seen. We were treated with such warmth and with so many arrays of amazing scenes to photograph that we hope you appreciate in the photos below.
It may not be easy to wake-up very early for unusual wedding schedules like this, but if only to shoot Nikky and Charles again, I would gladly to it many many times over. Enjoy.
Suppliers:
Make-up: Albert Kurniawan
Gown: Amir Sali
Video: Alesi Almario of Treehouse Story
Flowers and Styling: Gideon Hermosa
Emcee: Eva Poon
Church: Santuario de San Antonio
Reception: Shangri-la at the Fort